So, a few nights ago Brian and I went into Pet's Mart to buy some science diet for the cats and puppies. We decided to look at the cats in the adoption area...
With Aesop's death still so fresh in our minds, we weren't planning on adopting.
...Until with met Maggie. She has no tail. She was basically undesirable to most others. But not to Brian and I. Since the cost of adopting one cat was the same as adopting two, we put in for adoption for another cat, Lizzie. From birth she had a really nasty ear infection causing her head to permanently tilt.
I submitted an adoption application online and I got a call back from an Eileen the next day...
She said we got great reviews from our vets. Upon talking to her about Aesop, Amelia, and Cognac's struggles with blindness she told me that it was just so refreshing to talk to someone like me. She told me that I lived up to my name since Amy means beloved or to love. On my list of references she called my Mom. She didn't even ask my Mom anything. Eileen told her that she had raised a wonderful daughter.
While talking to Eileen she told me that Maggie had been in foster care for a year. It seemed that no one wanted her because she didn't have a tail.
Shame on them.
Brian and I don't really think of it as a mutation or a defect. We think of it more as a rarity. Eileen informed me that Lizzie had been adopted. She asked me if I had any other cats in mind since the price was the same... I asked, "Do you have any kitties with special needs?" She informed me of a cat dubbed "Festival." He was abandoned at a festival in the area and is really sick. She said he had an eye infection so bad that it caused him to be blind in one eye. I told Eileen that Aesop was blind in one eye and that we already had experience with it. She put our names down for Festival. However, he isn't out of the woods yet. He has a little ways to go. But if he passes a fe leuk test and makes a full recovery, he'll most likely be ours, too.
But for now, meet Maggie...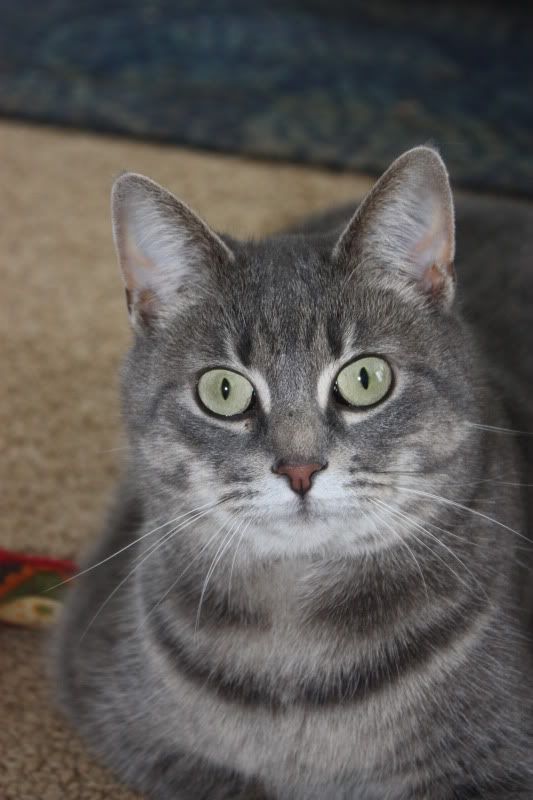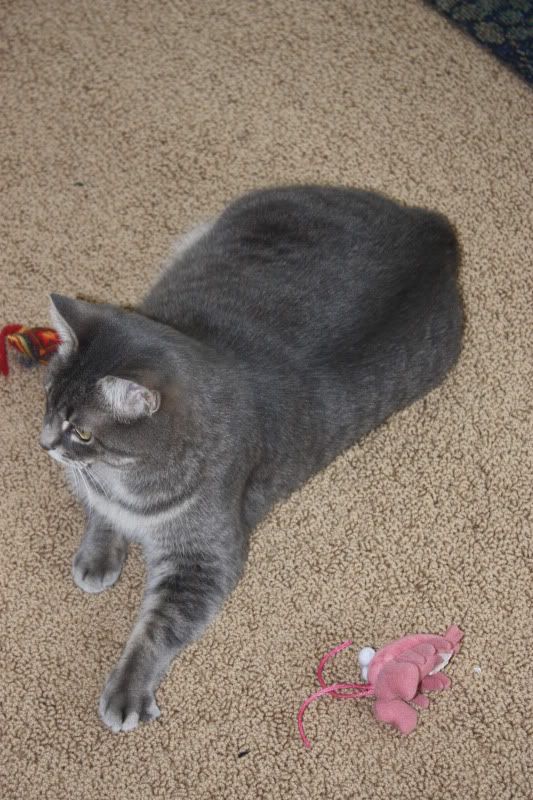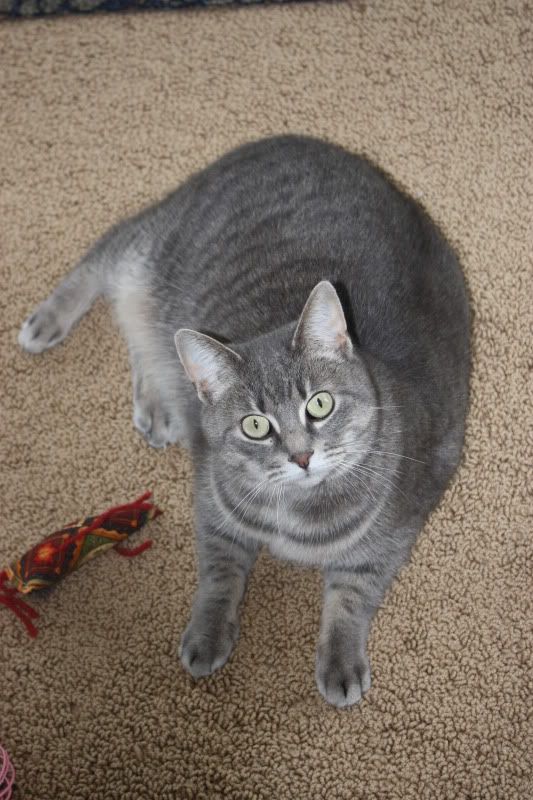 She loves our huge windows.