This weekend, I thought I'd take another whack at this pasta recipe that my cousin, Addie, gave me. My first attempt had failed. I tweaked the recipe and was pleasantly surprised.
Ingredients:
Pasta
Feta Cheese
Cheddar Cheese
Parmesan Cheese
Italian Dressing
Small Tomatoes
As the pasta was boiling, I chopped up the tomatoes and cheddar cheese (cheese not pictured).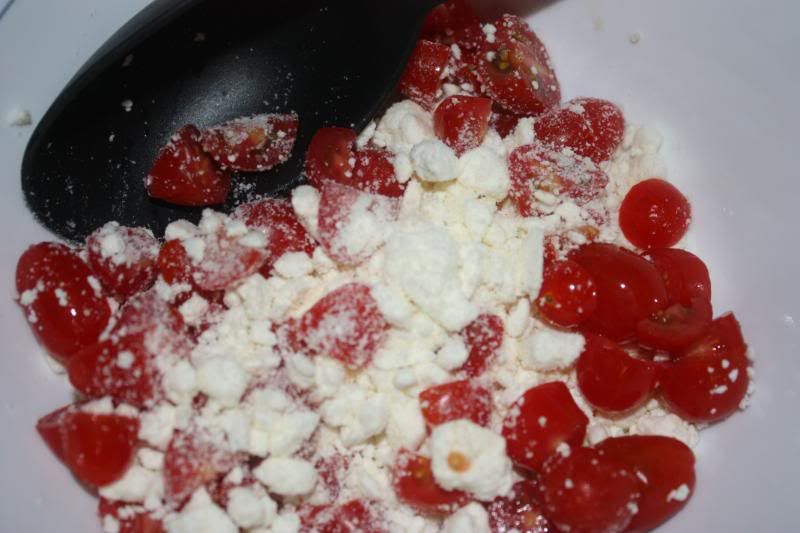 When the pasta was done, I drained it and rinsed it in cool water. Then I combined all of the ingredients.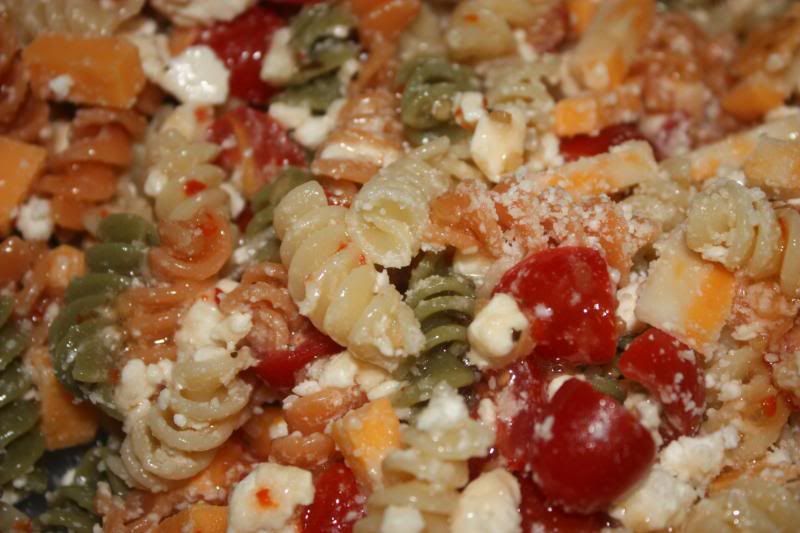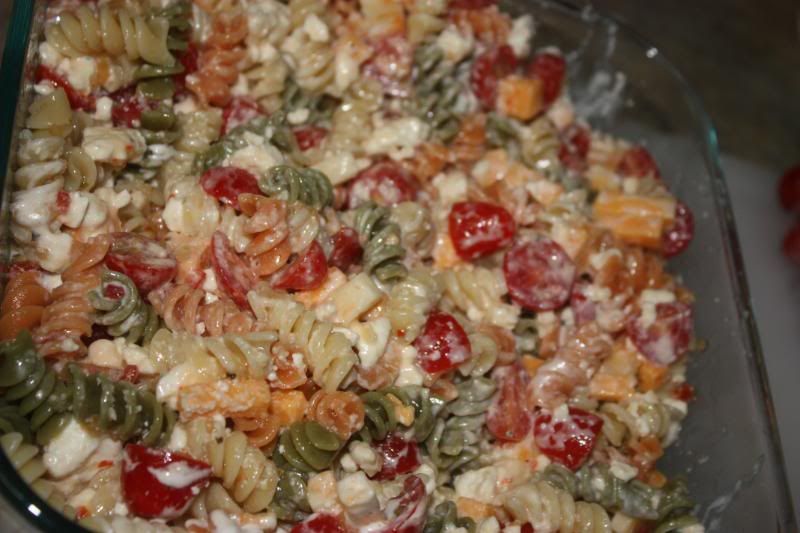 After a taste test, I felt that it was a little too zesty, so, I added a little bit of ranch dressing to make it creamier. It was amazing.