This weekend had a lot of pros and cons:
Pros:
1. I got to drive over the Mackinac Bridge for the first time.
2. I got to travel to Mackinaw City, Mackinac Island, & St. Ignace for the first time.
3. I got to spend time with family.
4. I got to take some awesome pictures.
Cons:
1. I found out that I cannot digest Alfredo sauce. (I think it's been about 5 years since I had it.)
2. Our truck would not start and had to be towed to Cheboygan, MI. Since it was a holiday weekend, no mechanic place was open until Tuesday.
3. I woke up at 3:20 a.m. on Monday with incredibly low blood sugar and fighting nausea. My body isn't normally awake at that time, so it wasn't giving me proper amounts of insulin.
4. Brian and I missed work waiting for the truck to be fixed.
But, it was totally worth it...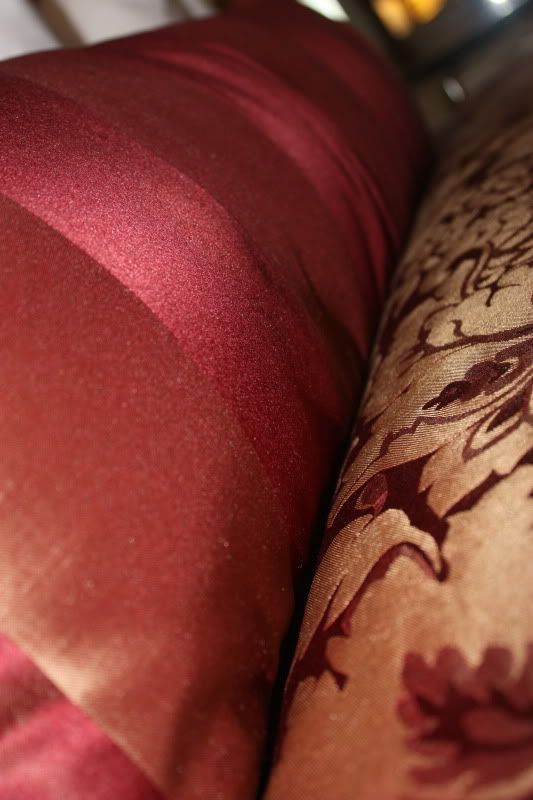 I loved the fabric of the pillows and bedspread at the hotel.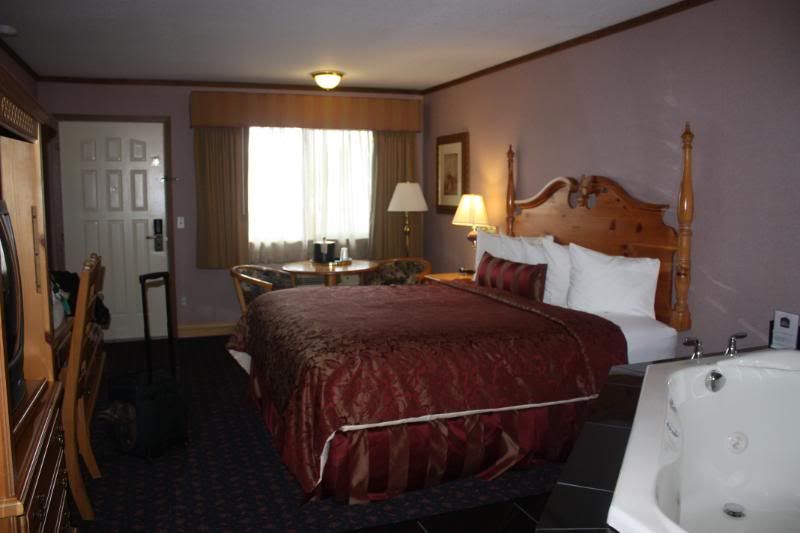 A view of our room.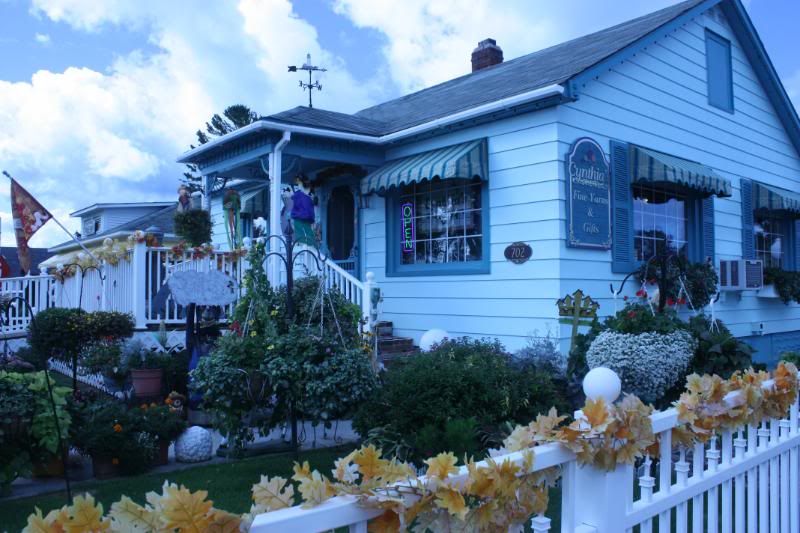 We traveled to Cynthia's Yarn Shop.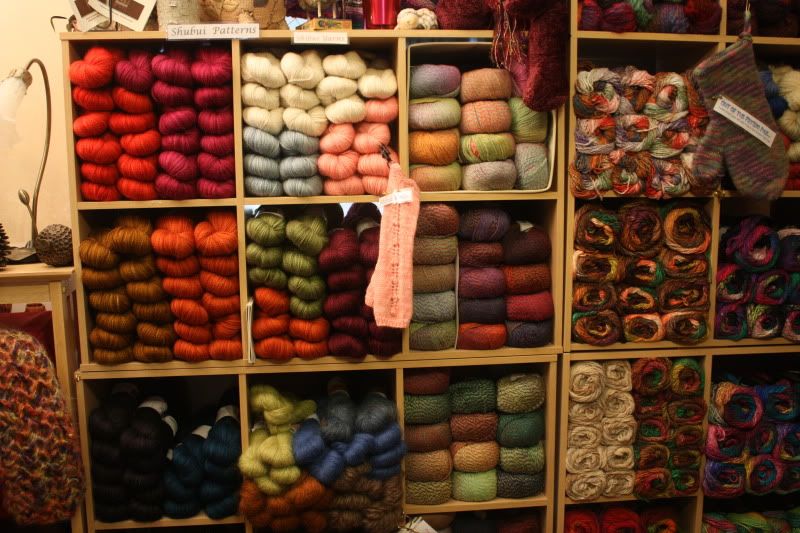 She had so many yarns. I wanted to live there!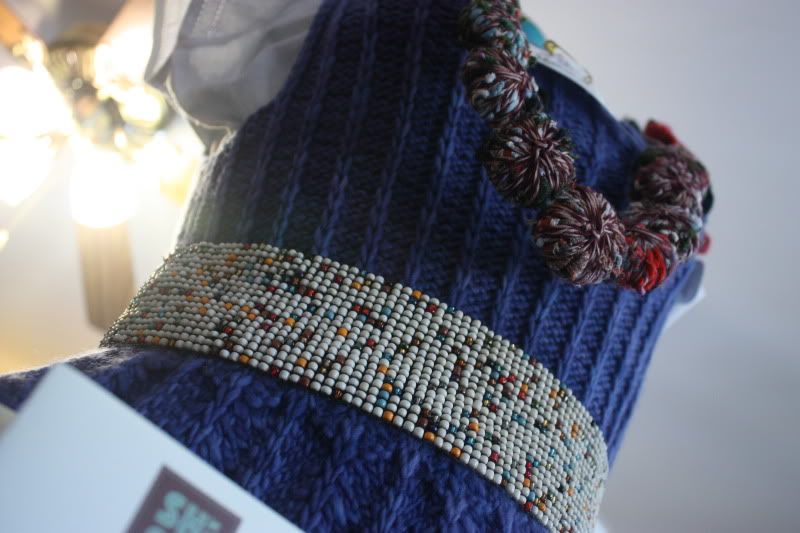 She had a lot of items on display.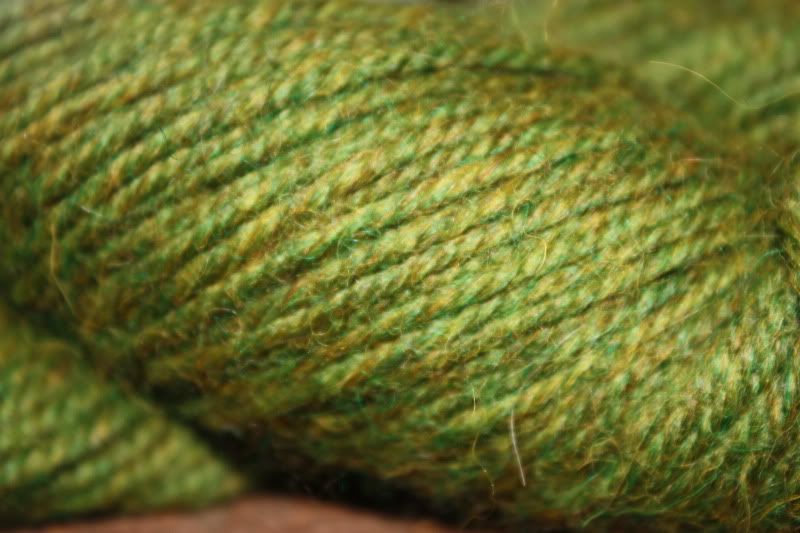 I bought two skeins of this, too. I don't know what I'll make with it yet, but gosh it's a great color.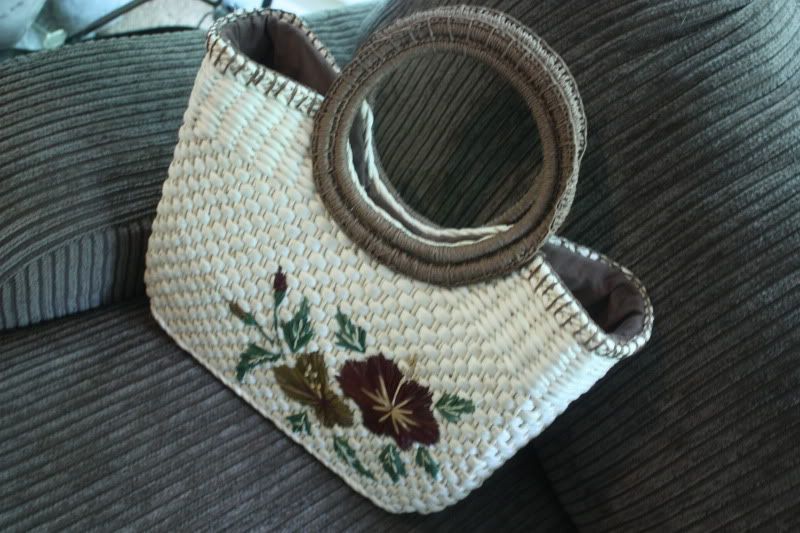 I also found this bag in Mackinaw City. I thought it would make a perfect knitting bag.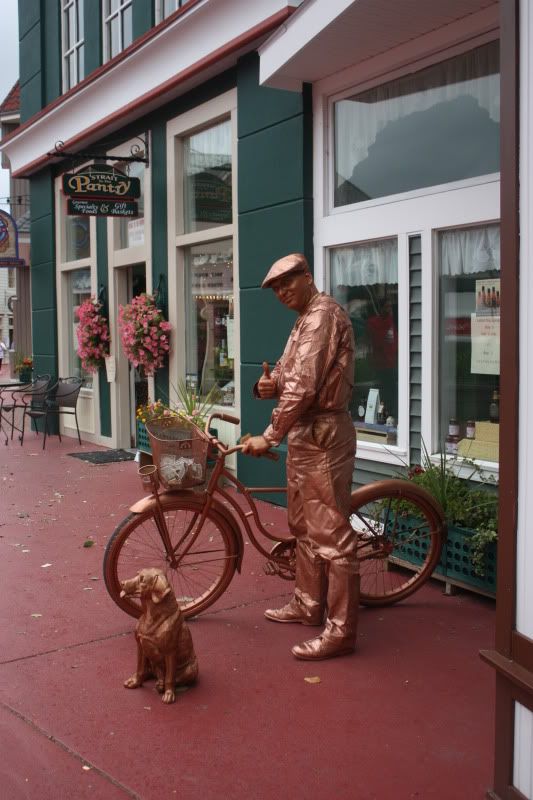 We saw this guy on our first night there. Check out his site
here.
This was the restaurant we dined at for Colleen's birthday.
Click here
to view their site.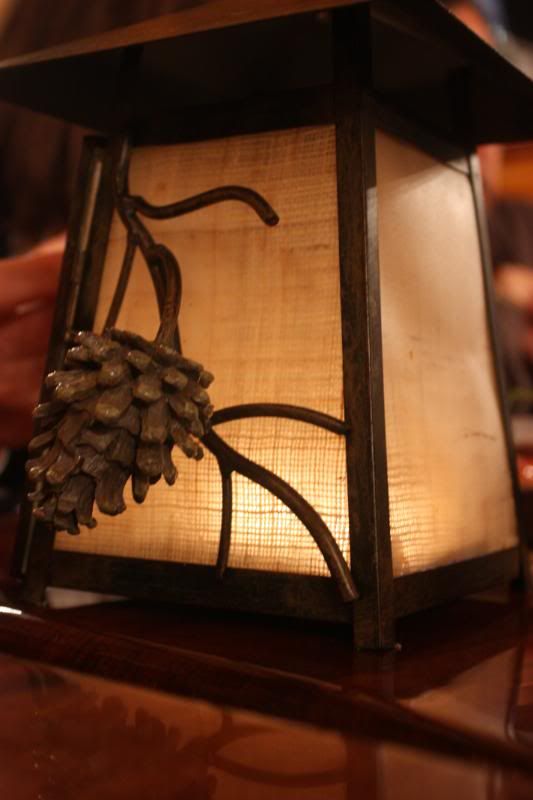 I liked their table lamps.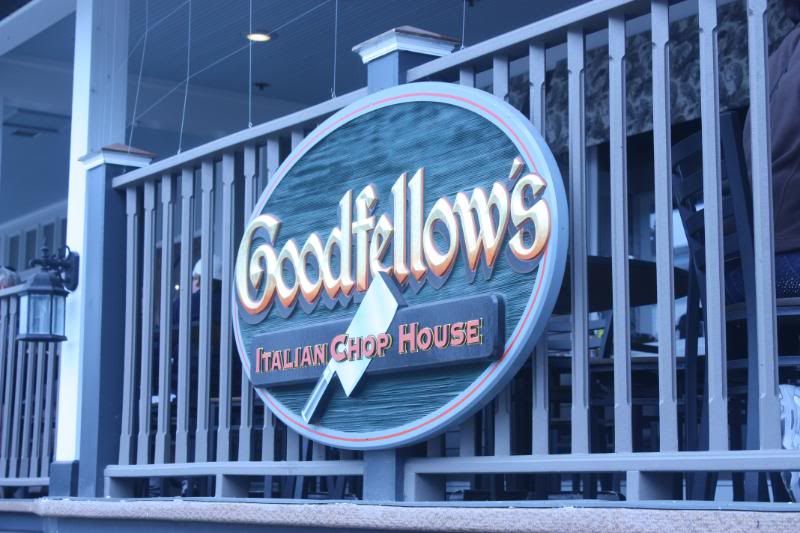 When we went to the island Brian and I had lunch at Goodfellow's.
I got this amazing picture of Brian there. Isn't he handsome? :)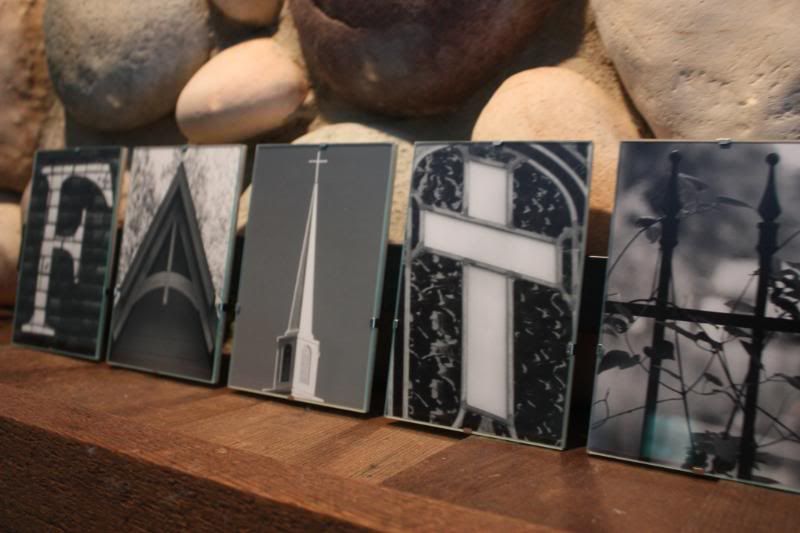 In Mackinaw City I bought this. (It's a general rule that I
must
buy stuff with my middle name on it.) I also got it because...
... it mimics the awesome housewarming gift that Brian's Mom bought for us.
This picture is from the island.
Gorgeous.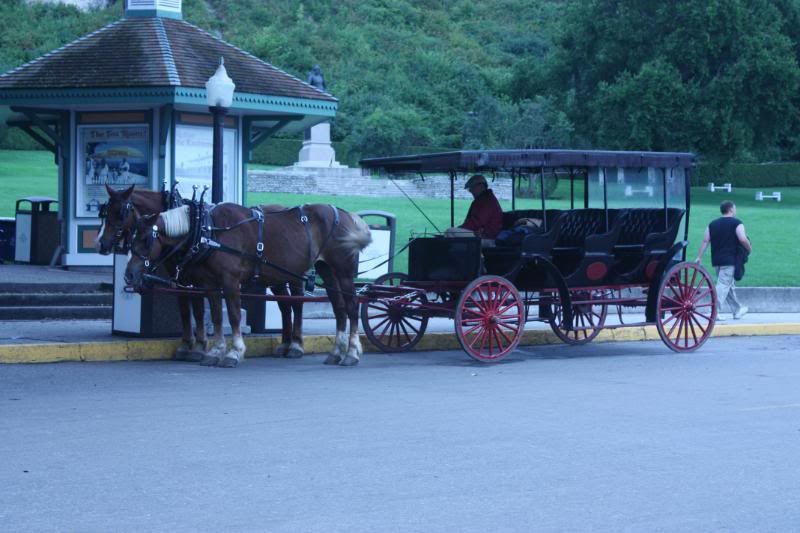 Horses. :)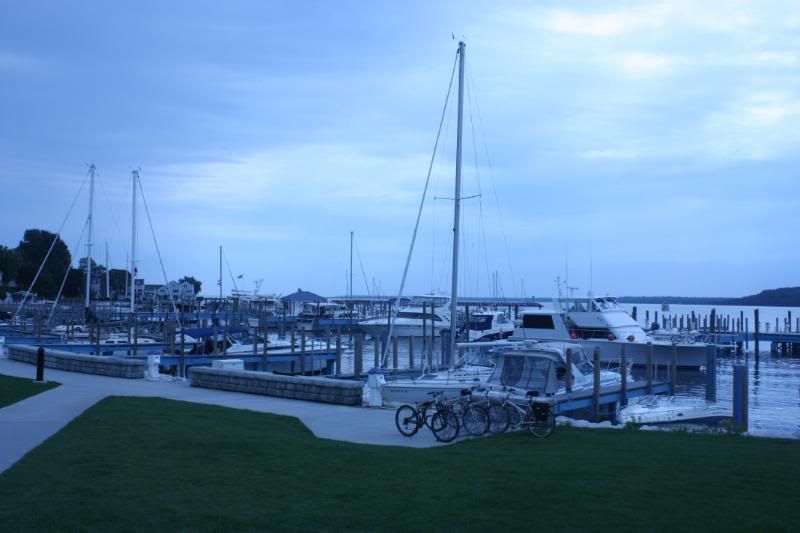 I took this fresh off of the ferry.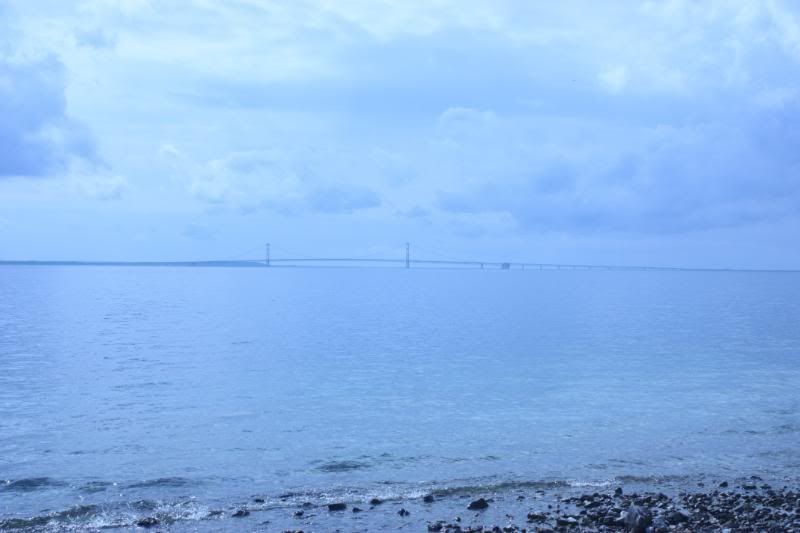 This is the Mackinac Bridge from the island.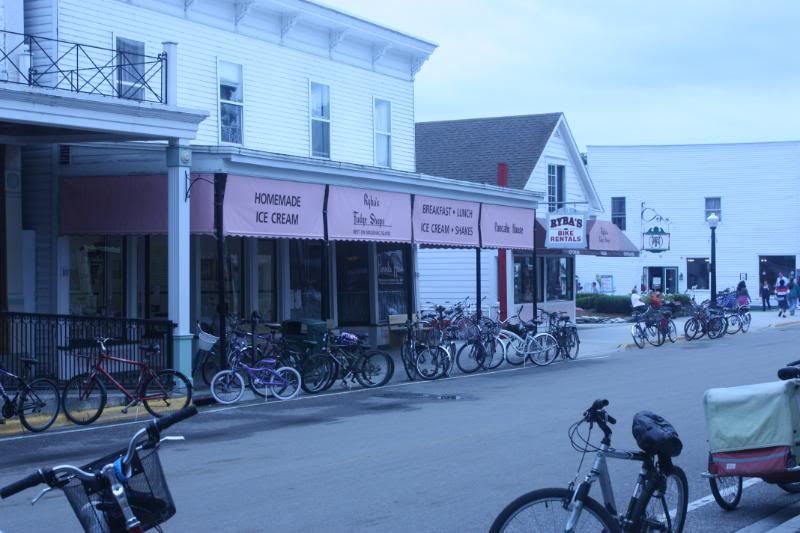 Some of the shops on the island.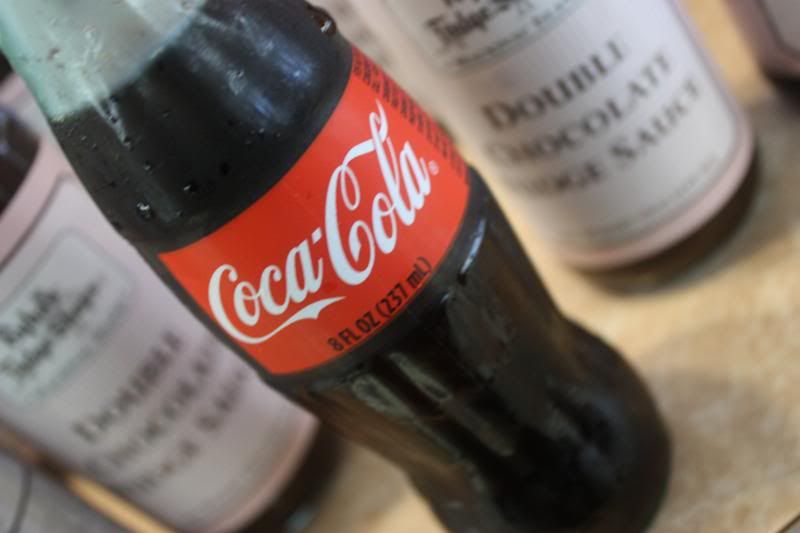 There were mini classic coke bottles at Ryba's Fudge Shop. :)
Look at how "gorgeous" I look after biking 4 miles.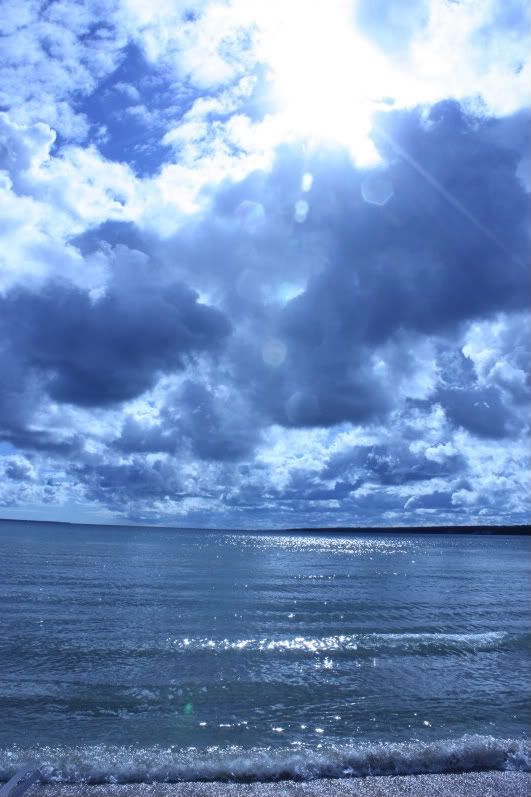 This was the view from our hotel. :)
I had a great time even though I was sick for part of it.