Well, Aesop is a one year old!
He went to the vet this Wednesday. He is still feline leukemia positive. I wasn't too happy about the results. Aesop is a whopping 11 pounds, though. (His "big" brother that passed away was only 6 pounds at 16 months old.) The vet said that he had a very strong heart and a good set of lungs. She said to just keep an eye on him. She said he's really healthy considering he's fe leuk positive.
We still aren't sure how much longer he'll be left in our lives, but we're enjoying every minute with him.
... Even when he wakes us up at 4:00 in the morning to
"party."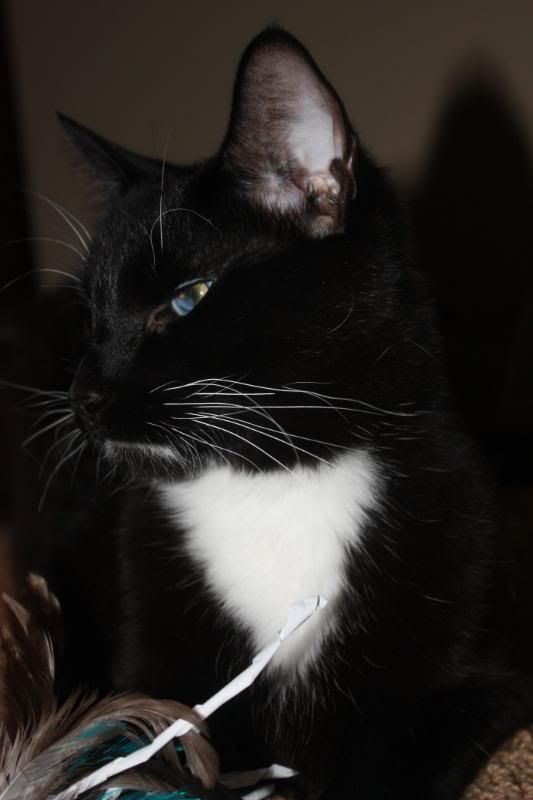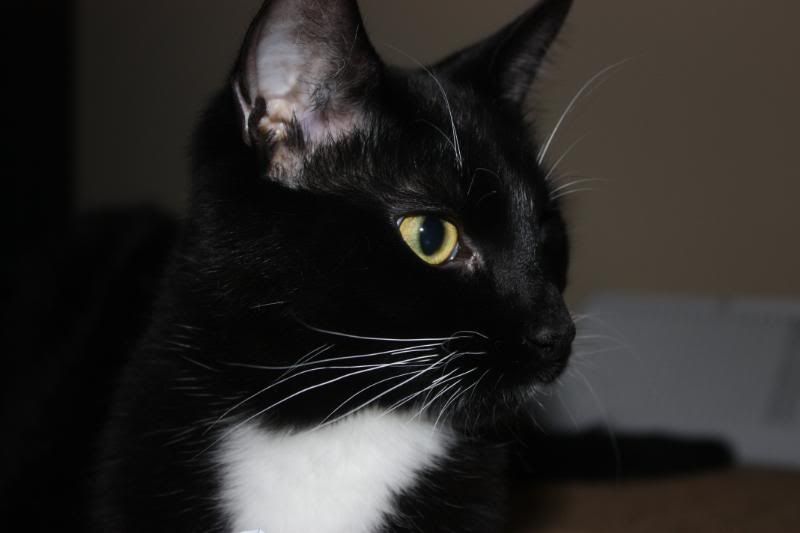 But he's just too precious.
For now, we're just going to continue him on his viralys medicine and keep him active.