It's been three weeks since Amelia's passing. It still doesn't seem like she's gone. It's amazing how much an animal can tug at your heartstrings. Since Amelia has been gone, I've noticed Aesop has been a lot more loving. He is by our side every night. He even will bring a toy on our bed and play with it if he doesn't feel like sleeping with us.
I know this because I woke up with one of his favorite toys under me... I happened to wake up because he was pawing at my legs constantly until I discovered the toy.
He is such a precious little man. I've been watching him closely and giving him a lot of play time. He seems to have more energy than our other cats combined. He's super playful and attacks my feet all the time. I have to surrender my shoes to get away from him. Too precious.
We've been through a lot of good and bad this summer; being verbally harassed on a weekly basis by a former neighbor, Brian getting attacked several times by a pit bull (owned by aforementioned neighbor), finally moving to a new house, adjusting back to the "country livin'," Cognac mysteriously going blind overnight, Cognac getting his vision back two weeks after that, our one year wedding anniversary and finally Amelia's passing. Oh, and also this week we managed to catch the common cold.
Yeah, that's right, in the middle of the summer. How ridiculous is that?
We have a lot coming up, too. Coming up this weekend we're heading to Battle Creek to help out Brian's parents with a tree that fell in their yard, on Sunday I'll be doing senior portraits for a co-worker's son. Then in the upcoming weekends we'll be attending a white caps game - courtesy of HPS, a Hayes family reunion (which I'm going to make a guess that we haven't had one in at least 10 years), we'll be going to Carter Yung's first birthday, attending the wedding of Rachel and Chad (Rachel was one of my GORGEOUS bridesmaids), having a movie date with my cousin Addie, and you get the idea - BUSY. Our weekends are booked up until August 28th! Eeeep!
I'd also like to mention that I've been caught up in the book of
The Death and Life of Charlie St. Could
by Ben Sherwood. I'll be seeing the movie soon and I want to be prepared.
Brian and I have been going on a lot of walks now that we live in the country and don't have to look over our shoulders for a pit bull on the loose. It's been fun. I love being outdoors. Tonight I went on a walk by myself and took my Canon along.
Picture time!: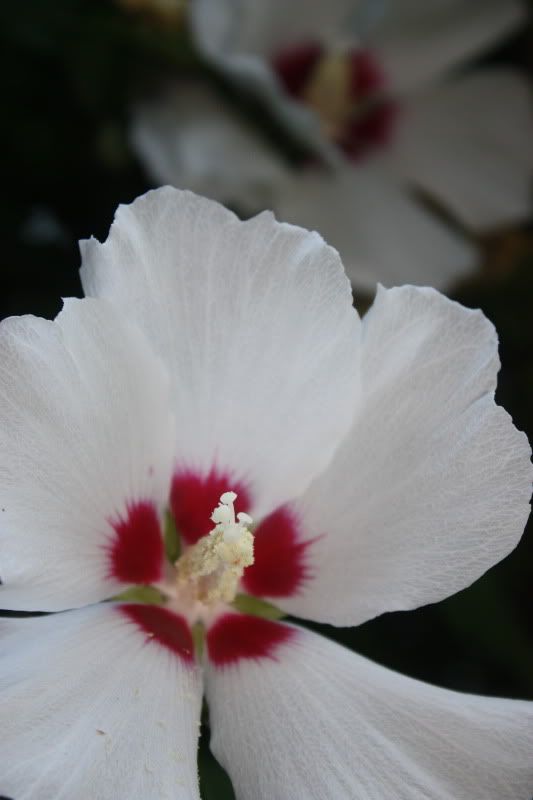 If anyone can tell me what bush produces these flowers it would be greatly appreciated. We have three thriving bushes of these in our back yard. They are gorgeous.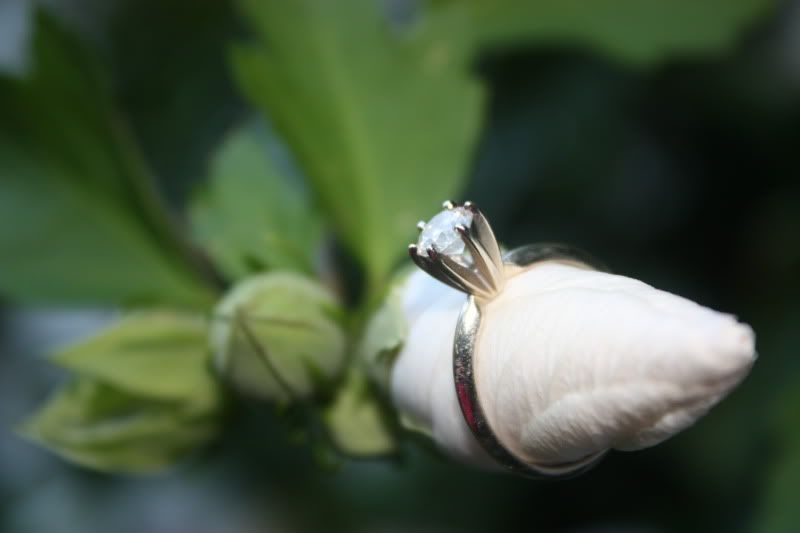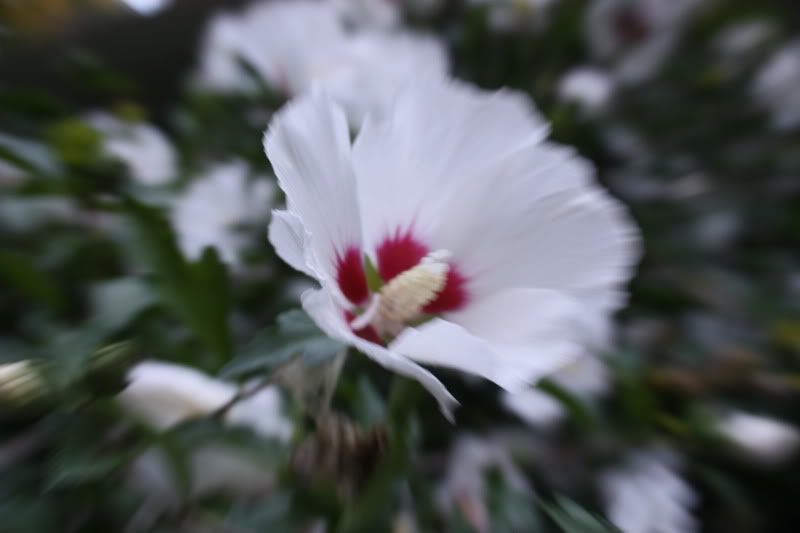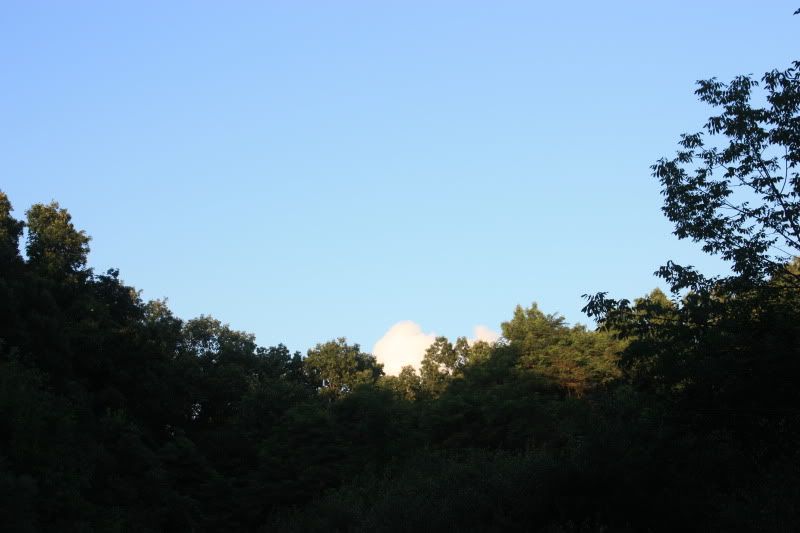 So open and peaceful.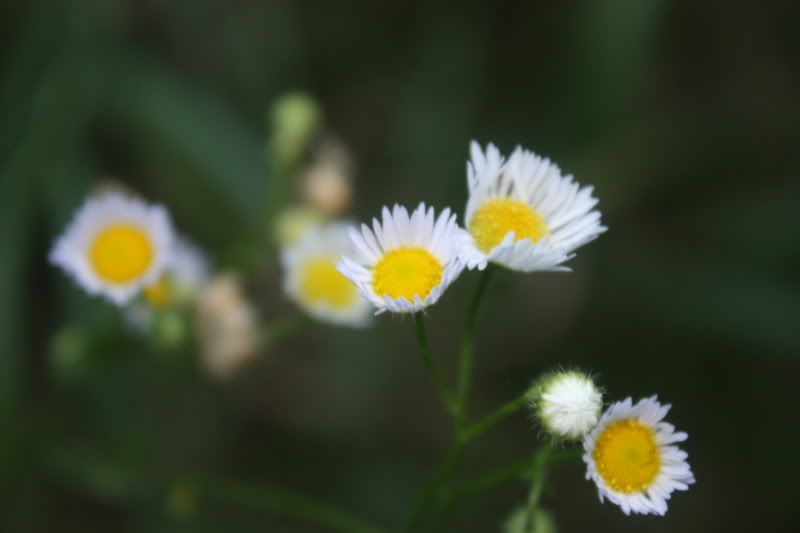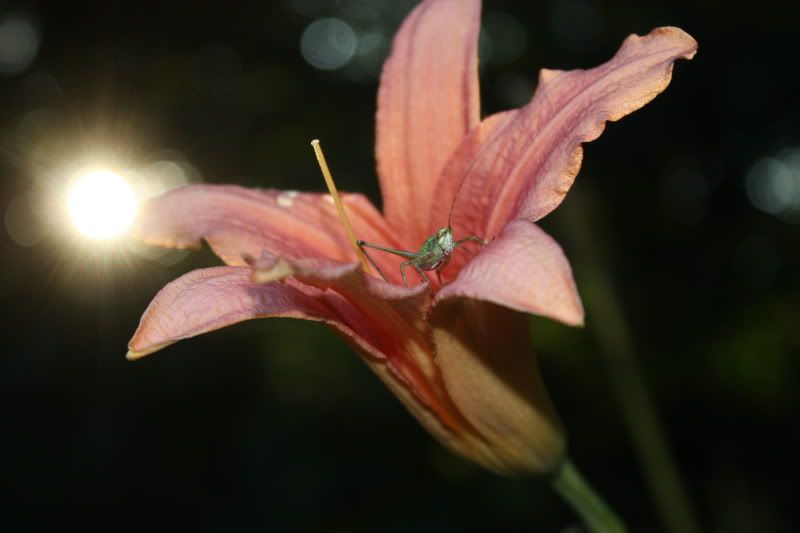 This little guy was on a flower and the sun was coming through the trees. I couldn't pass it up.
And now some fairly recent pictures of the kitties: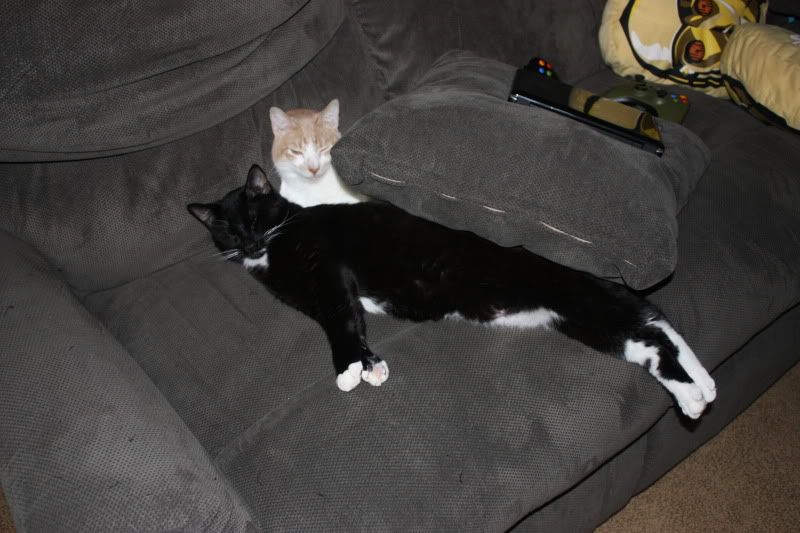 Cognac and Aesop sittin' in a tree K-I-S-S-I-N-G.
These two have turned into snuggle buddies.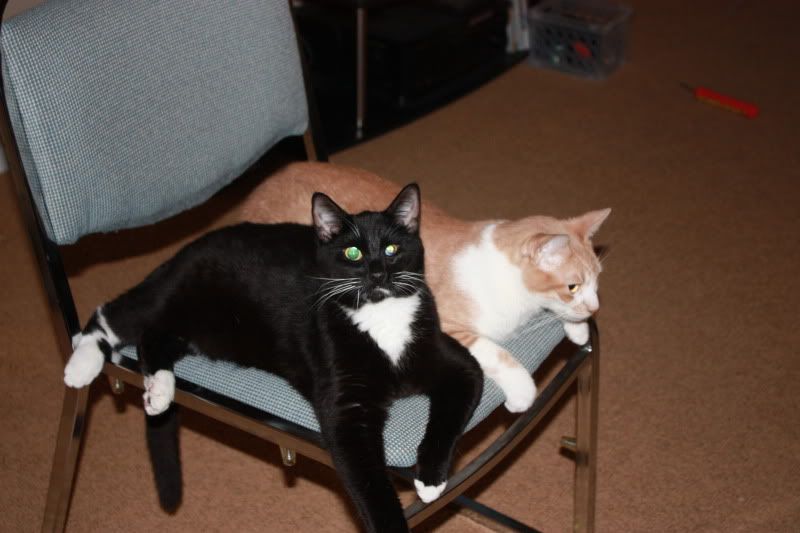 Brian and I have come to the conclusion that Aesop does not know what "personal space" means. At all. ;)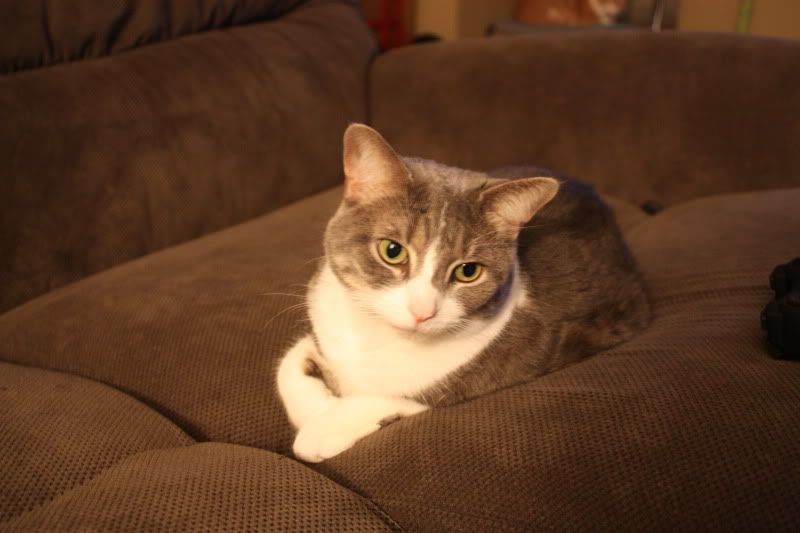 Heeeeeeeeeere's Bella!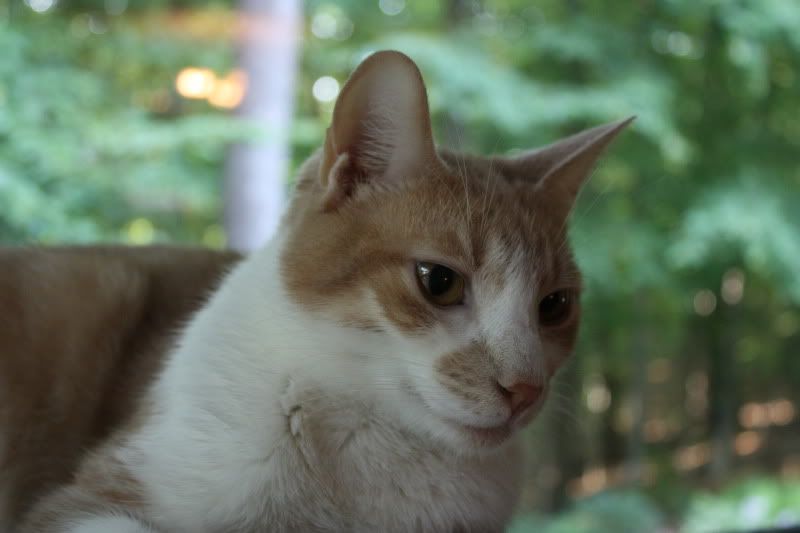 Here is Cognac's emo shot.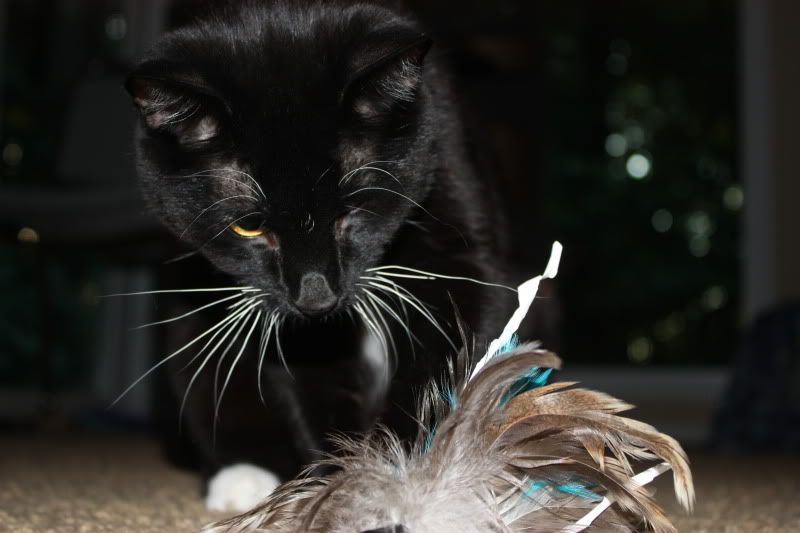 Aesop playing. This is one of his favorite toys. He drags it with him all over. He even lays himself down on it and eats out of the food bowl at the same time.
Lastly,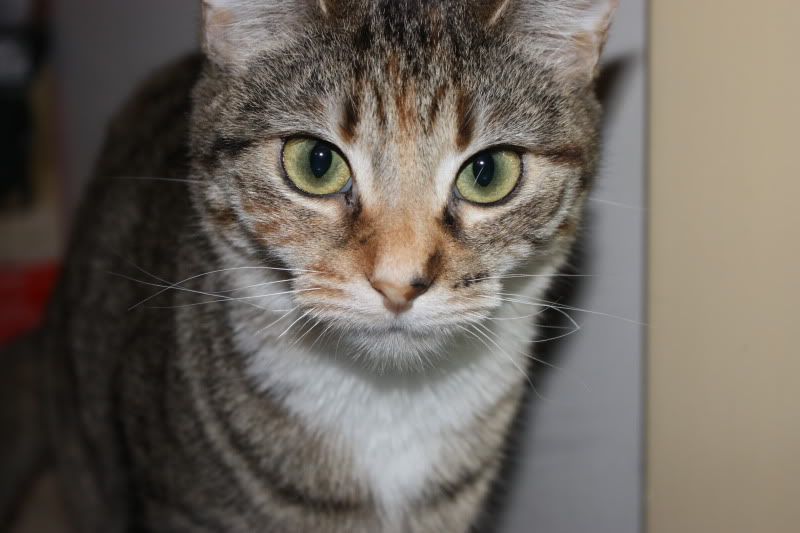 This is the last picture of Amelia ever taken.
I'm assuming she had a hair on her eye, if you're curious.
Sure do miss her.