It's obvious that I've been putting this post off for a while. Aesop passed away on January 18th this year. It's been really difficult for Brian and I. And I have to be honest, it took me a long time to come to terms that he was actually gone. But here they are, as promised, pictures of Aesop.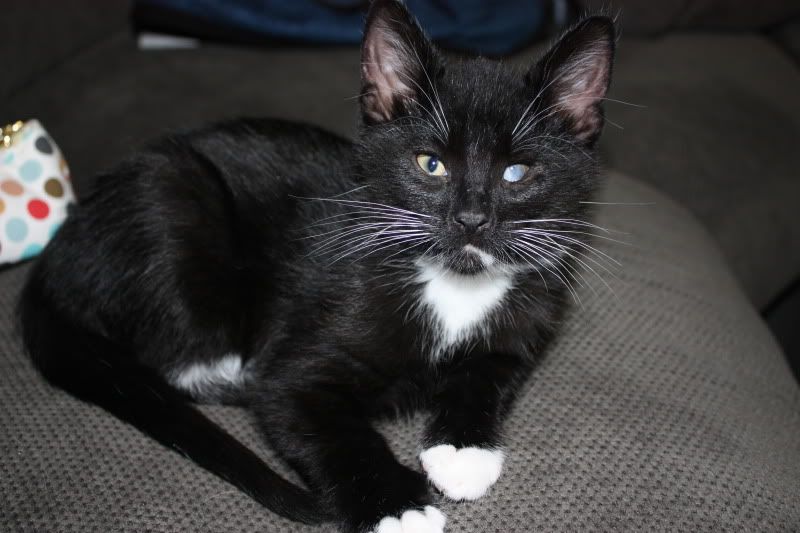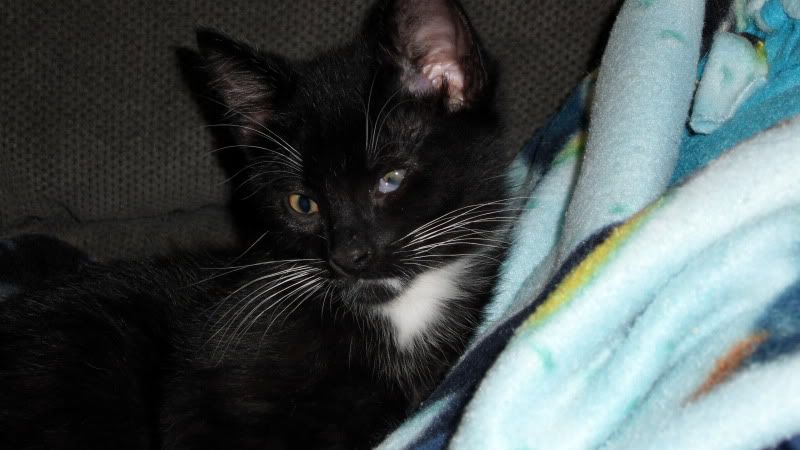 Aesop with Amelia.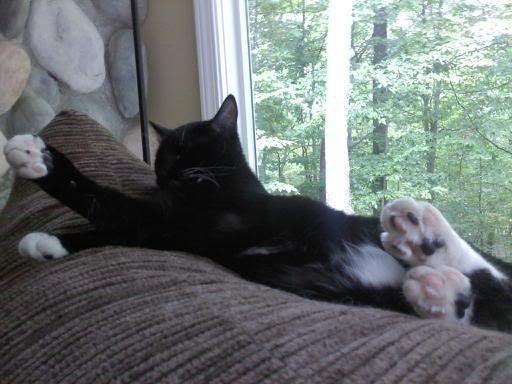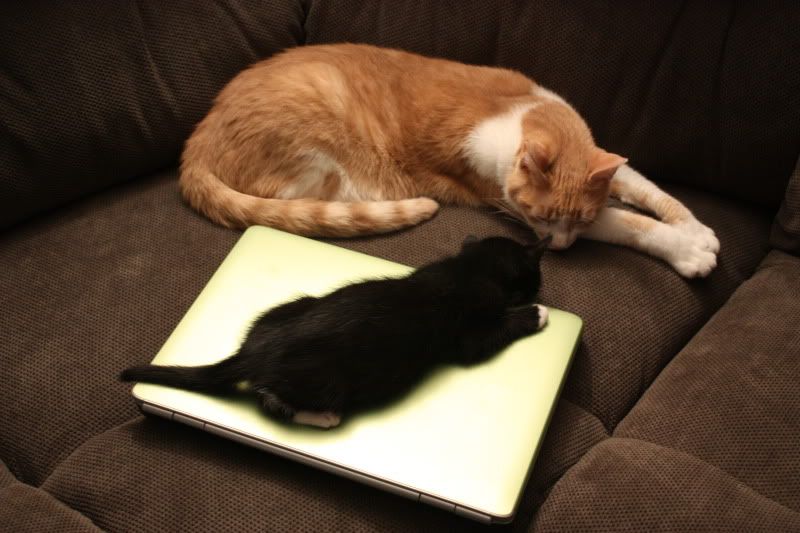 Laying with Cognac.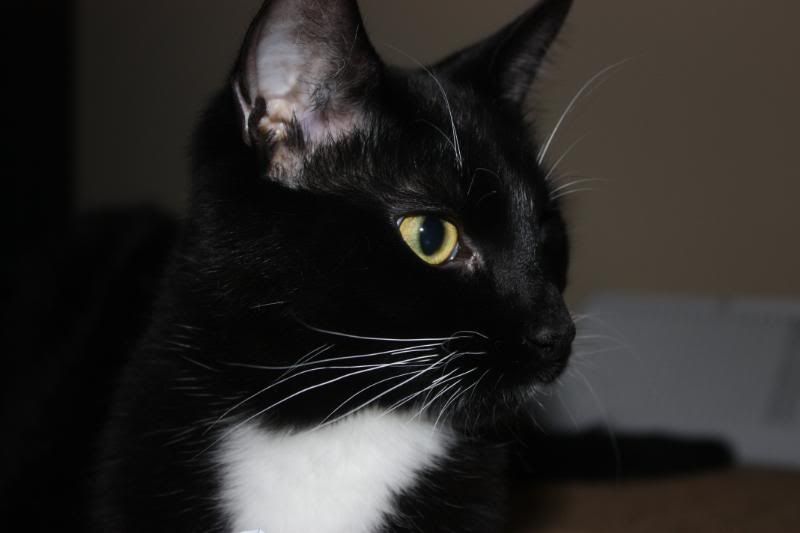 So handsome.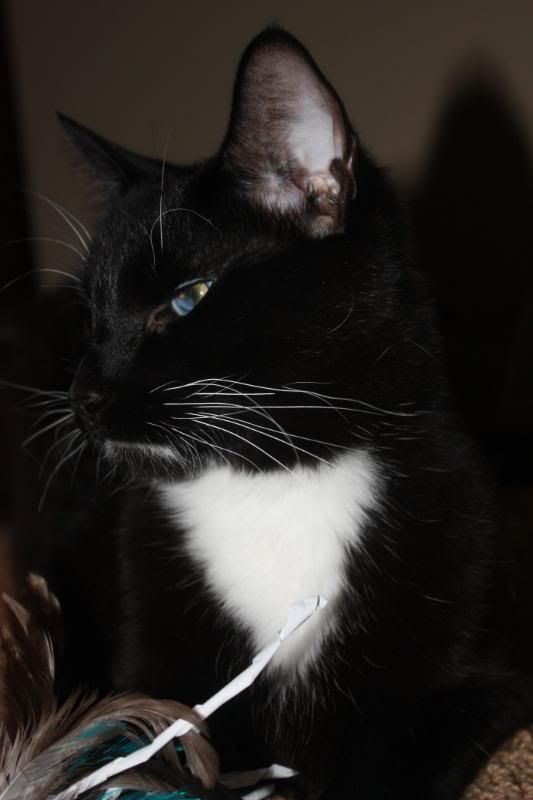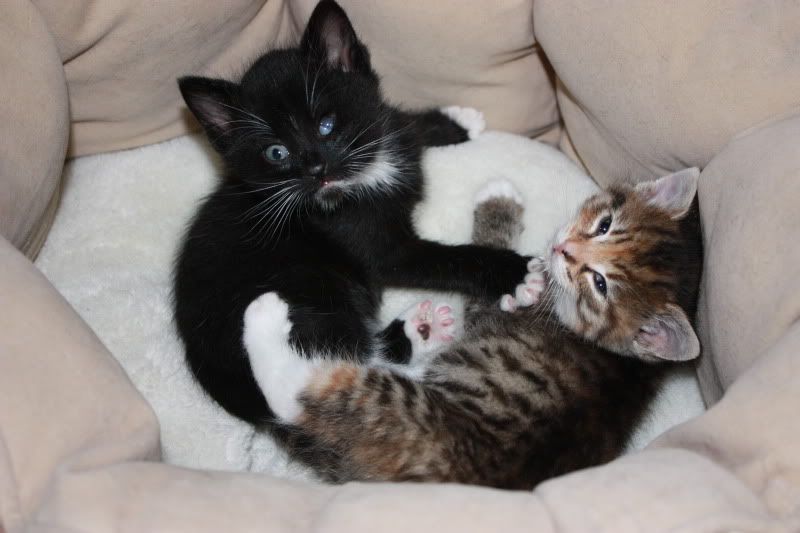 Aesop with Amelia about 5-6 weeks old.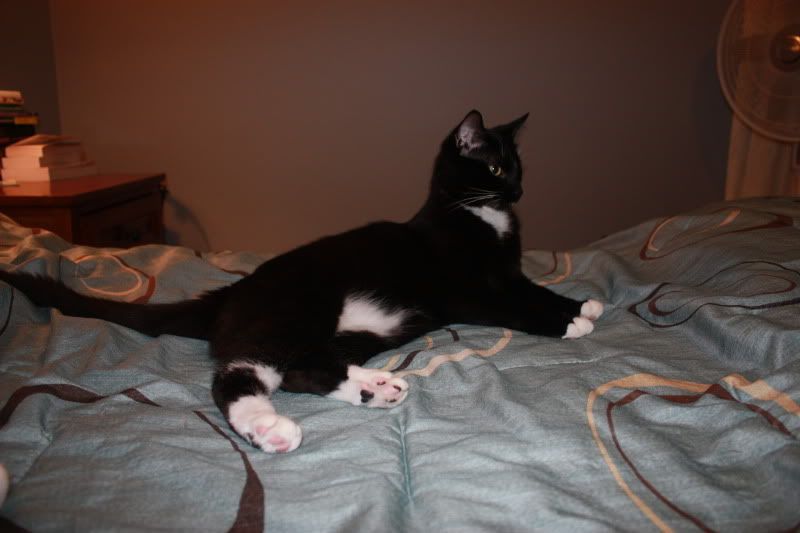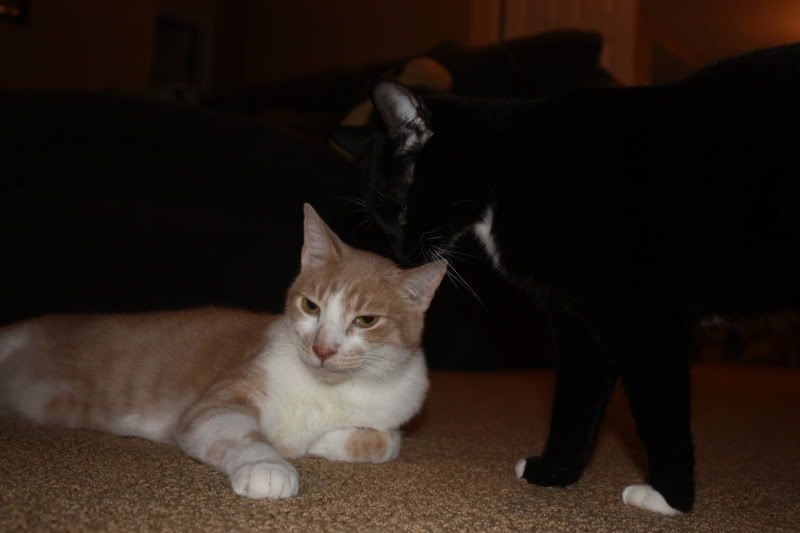 With Cognac.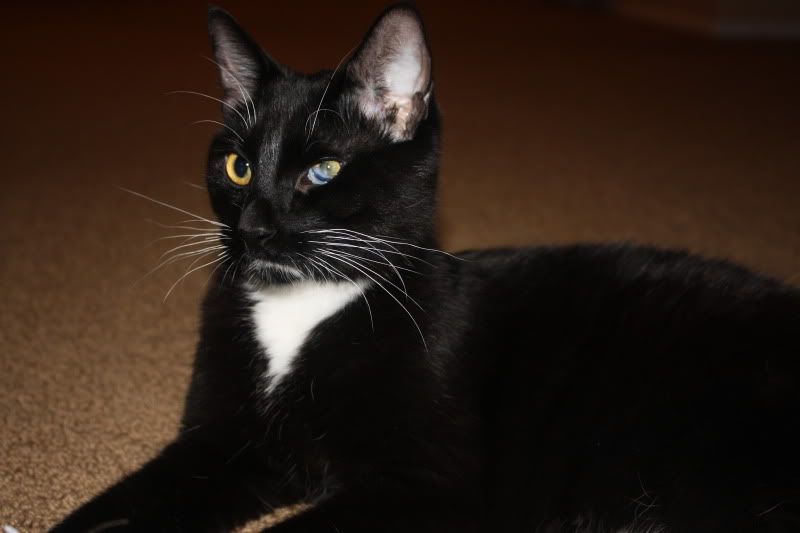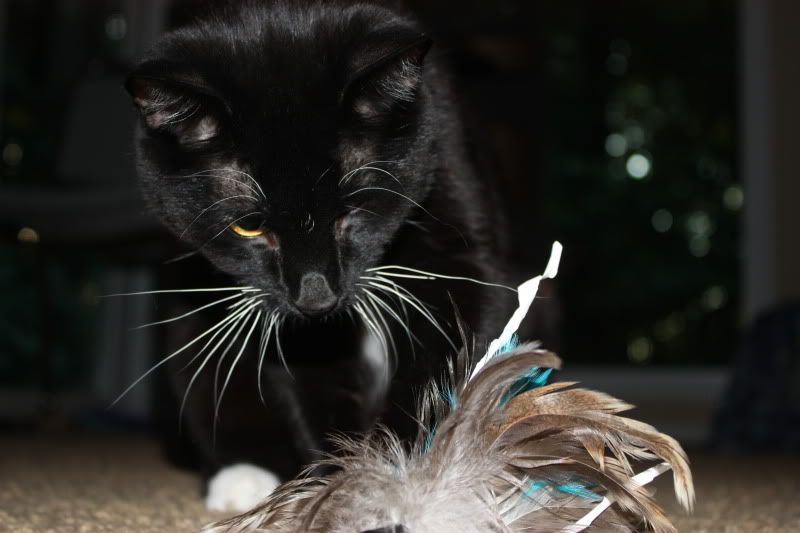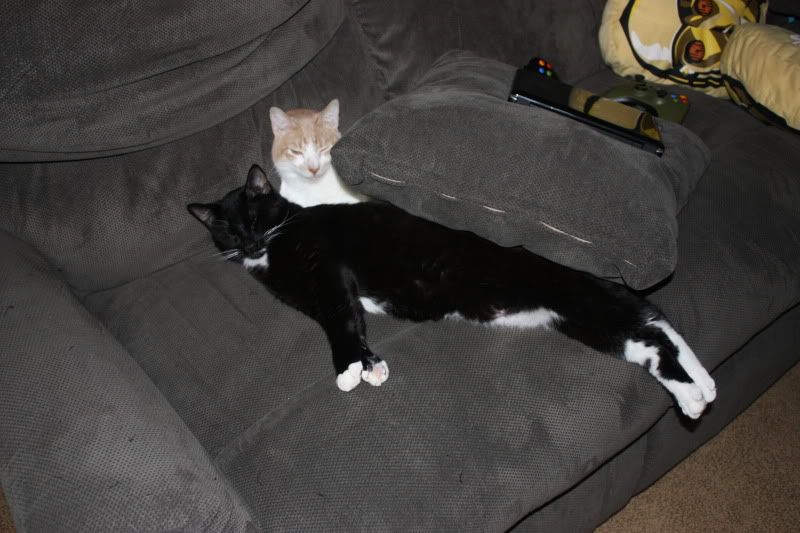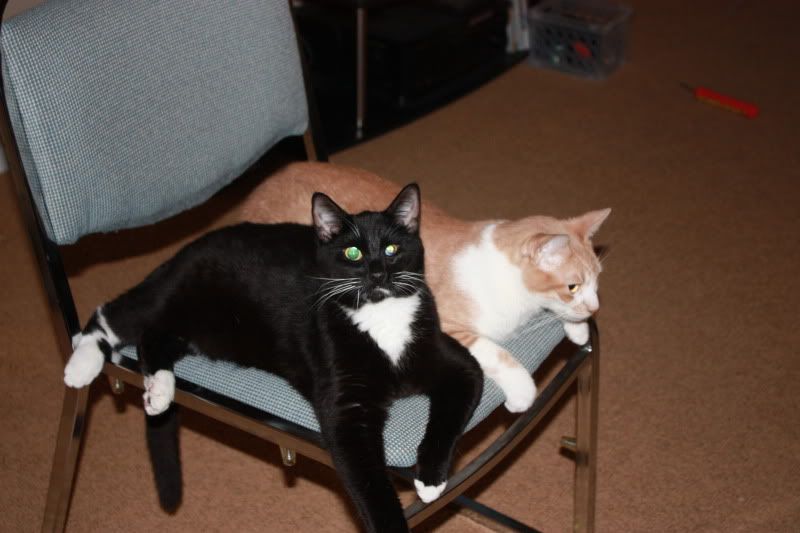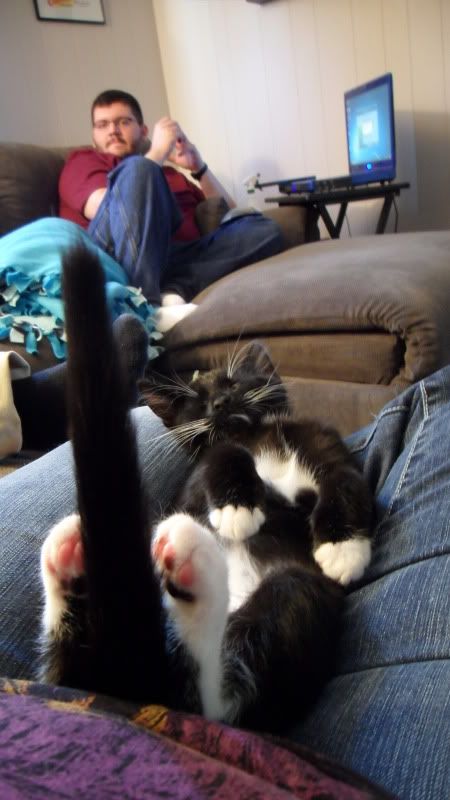 Probably the funniest picture of him. We got this to happen several times while he was sleeping.
Here they are... The last pictures ever taken of him... They were with my phone: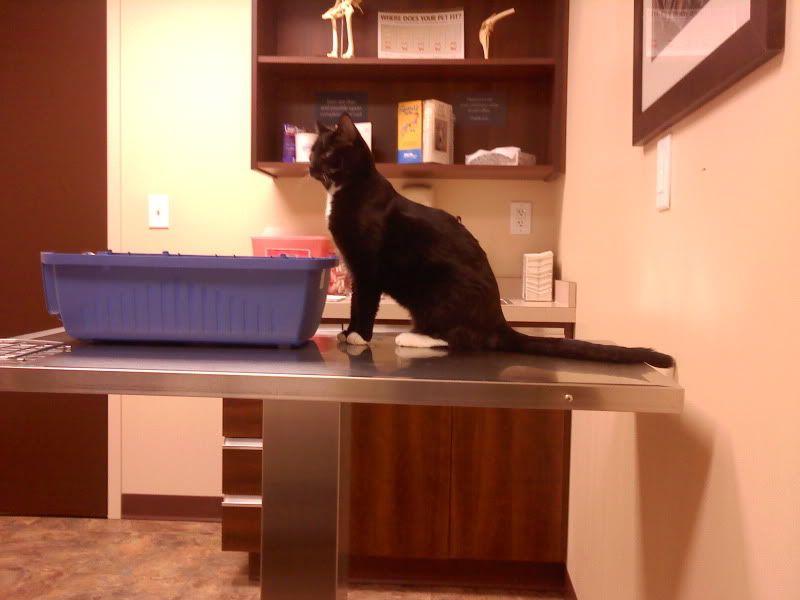 This was at the vet. On January 15, 2011.
And the very last picture: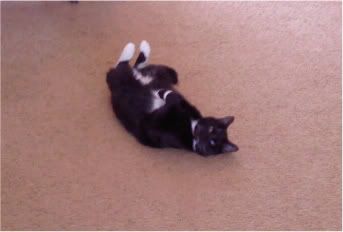 I remember telling Brian that I couldn't do this again; taking in fe leuk kitties and living in constant worry. And Brian said something like this to me, "That's like saying you wouldn't take Aesop and Amelia again." Brian makes a very good point. And I don't know why I even said that because I would seriously do it all again in a heartbeat.
I donate often to Safe Haven Humane Society. We got Auggie and Maggie from there. It wasn't until we had Natilee over a few weeks ago that I really realized how much Auggie reminded me of Aesop. I wrote a letter to Safe Haven yesterday with a donation and I said, "I can't even begin to describe how much Auggie reminds of us our cat Aesop who passed away from feline leukemia. He's like him in so many ways. We are truly blessed with him in our home and we feel that we were meant to have him in our lives." I truly believe it.