Hello all,
There isn't much news to report at the moment. I've been seriously slacking lately in the picture department. But I do have some recent pictures of Charlie and Henry. Recently Brian and I decided to take a chance and just give them free reign of the whole house.
Oh yes, we're crazy.
Charlie and Henry are doing pretty good actually. They try to play a little rough with a cat here and there... But for the most part, they just wrestle with each other and cuddle. We cleaned up our basement a couple weekends ago and put up a little puppy fence down there so they can't "investigate" the cat boxes. But they LOVE running and playing in the basement. And it's great for us because Brian can work on something down there while I hop on the exercise bike. :) Here are a few pictures (some are action shots) that I got of them while they were playing: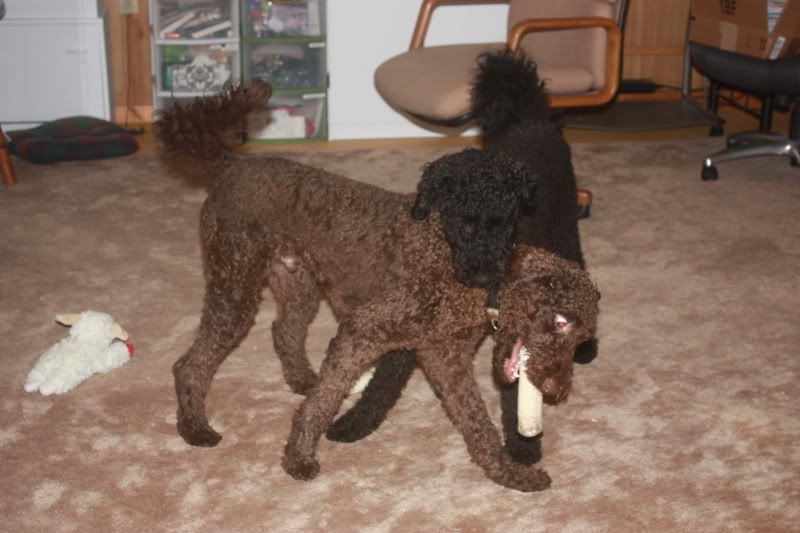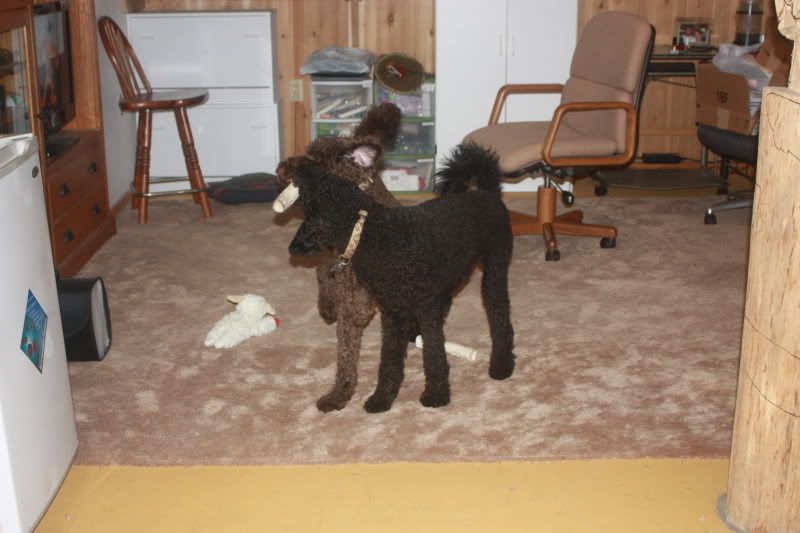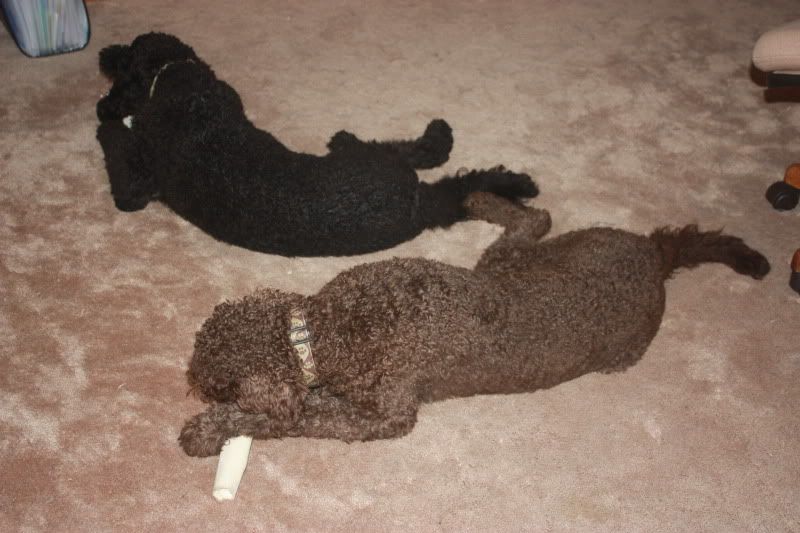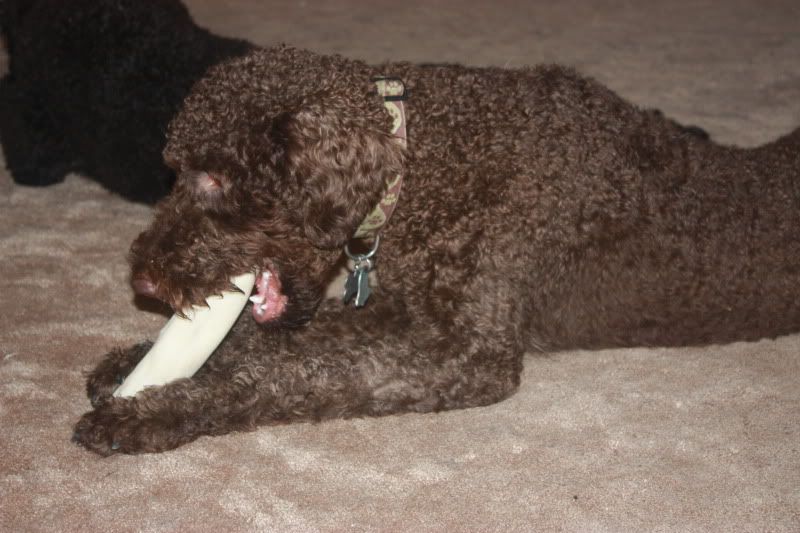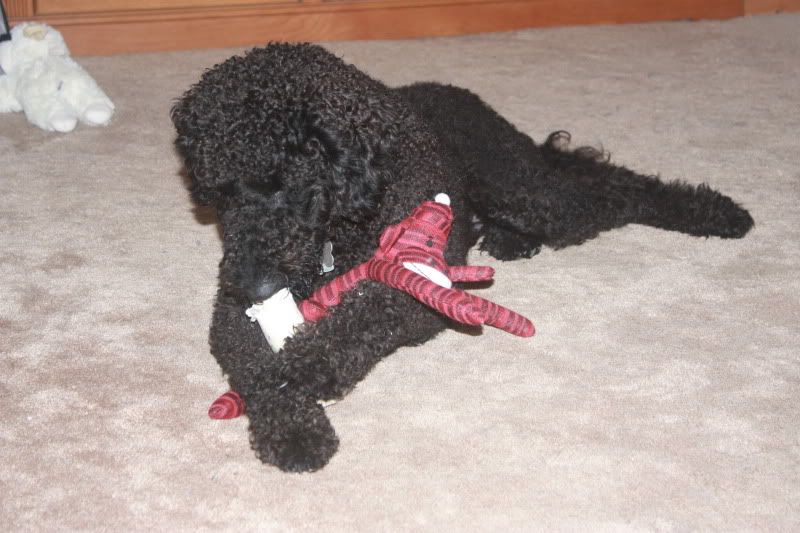 It works out great for us to have them play down there. They are becoming more trustworthy.
Also, here's a super adorable picture of Maggie.