Since I've mentioned him in my last two posts, you're probably wondering what Festival looks like... Brian and I adopted him today. And he's super sweet. He's walking around like he owns the place now. :)
We renamed him, too. Since he was rescued in August... Brian suggested that we name him Augustus. We'll have Festival as his middle name. We just don't want to be reminded that he was abandoned in pretty poor shape at a festival. But we like knowing that he was rescued in August. So, his name is Augustus "Auggie" Festival McKinley! I still call him Festival, too. It's hard not to.
Are you ready for some pictures of his first day in his forever home?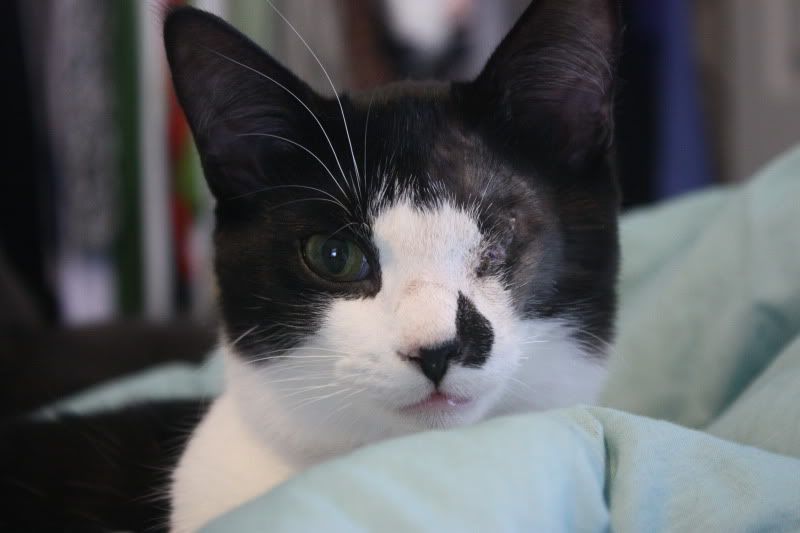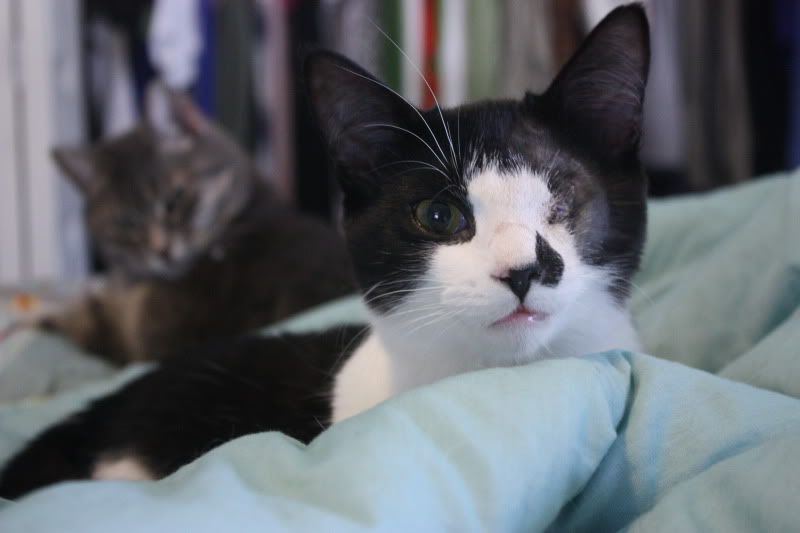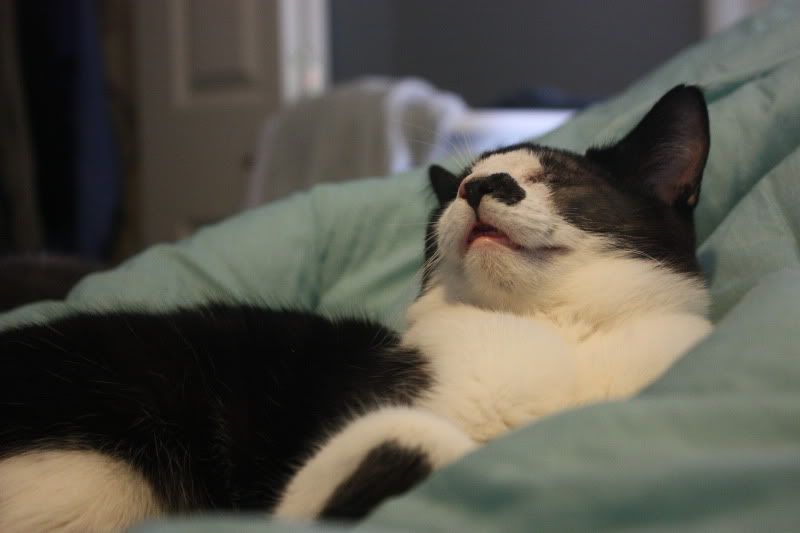 Sleepin'. :)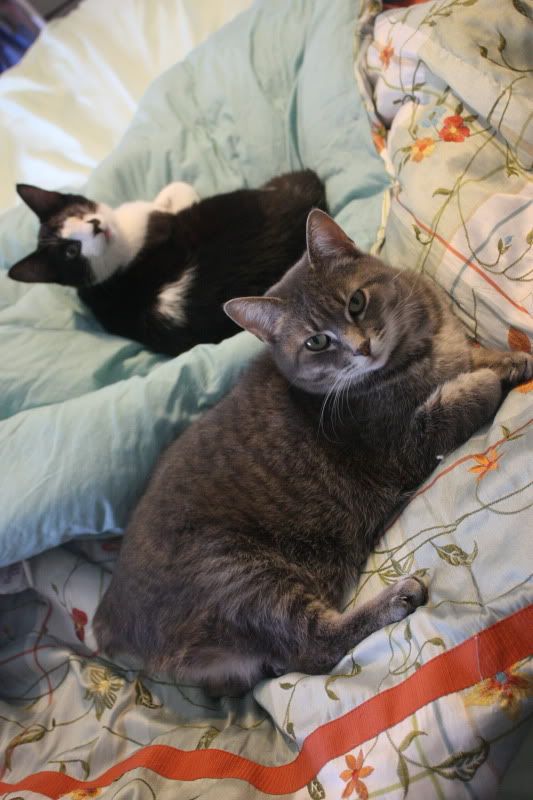 Mags loves him. :)
And since she wasn't pictured in my last post: