I forgot to mention in my earlier posts that Brian and I got a new couch. Well, it's not like a huge couch. It's more loveseat sized. It's called a "chair and a half." We bought it while we were in Bay City.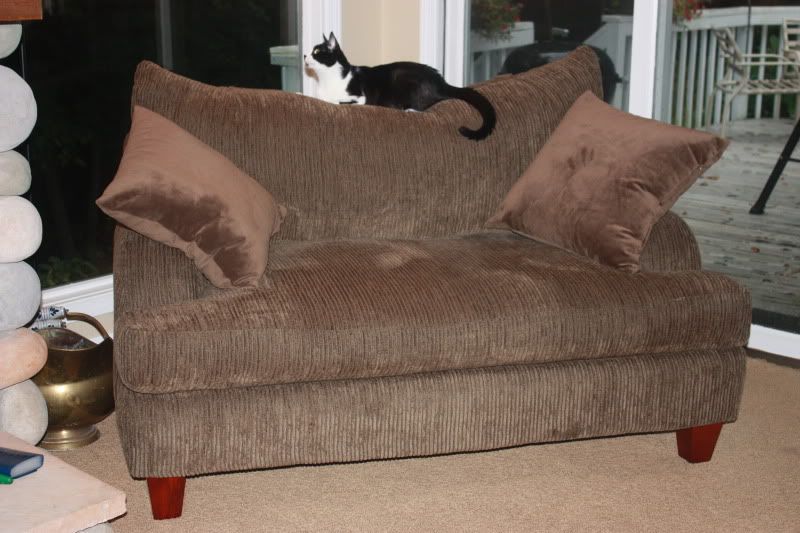 Georgia is almost always laying/sleeping/grooming on it.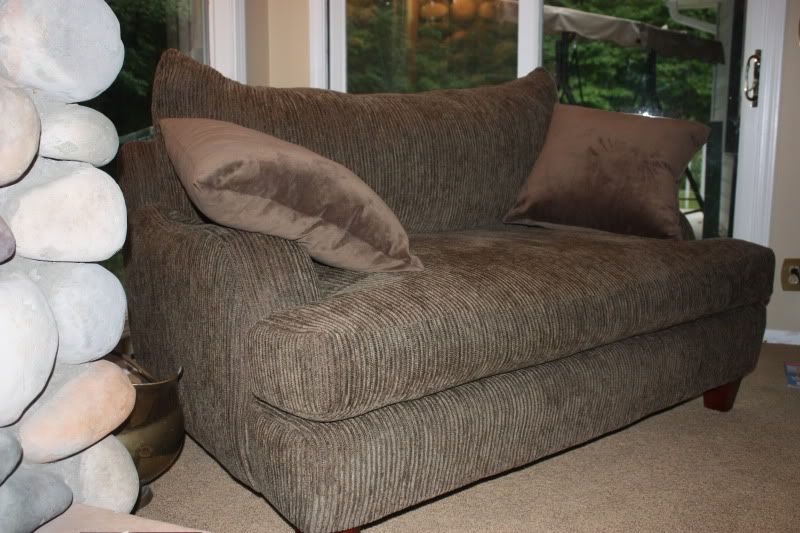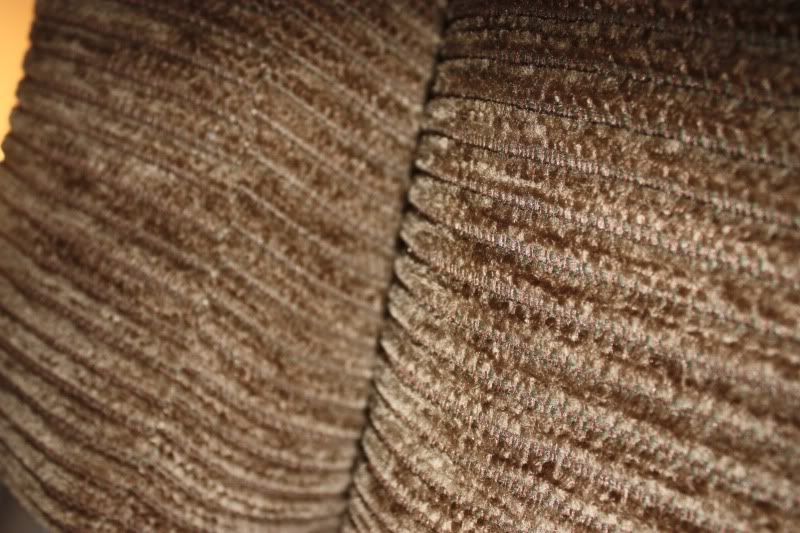 The fabric is almost like a thick corduroy.
I also thought I'd add a few pictures that I took tonight... And by "few" I mean eight.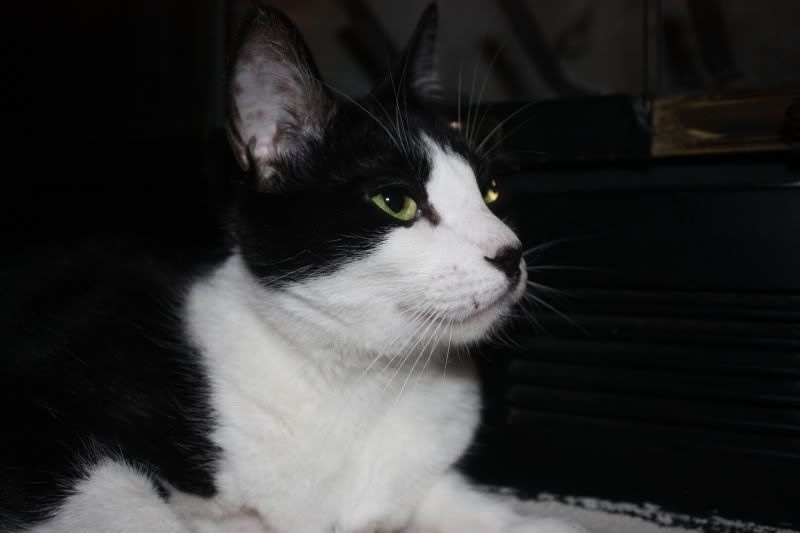 Georgia laying in front of the fire place. (No idea how she got that little cut. I suspect Bella.)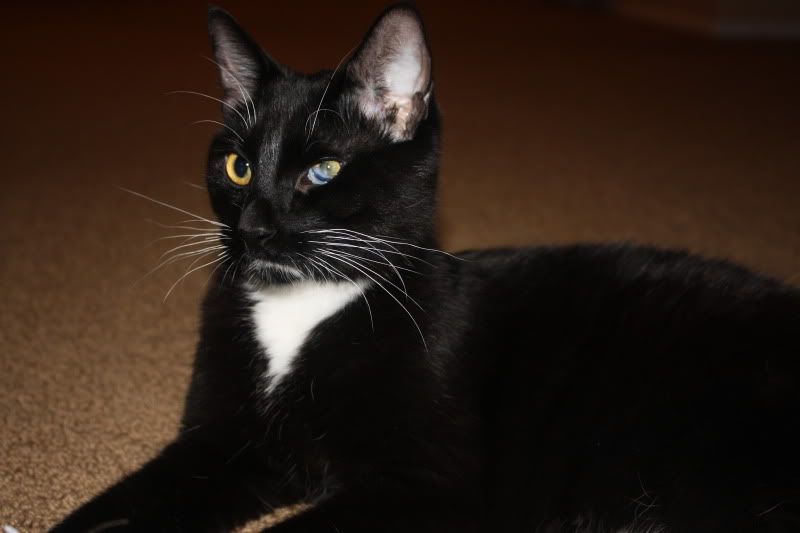 Aesop finally sat still!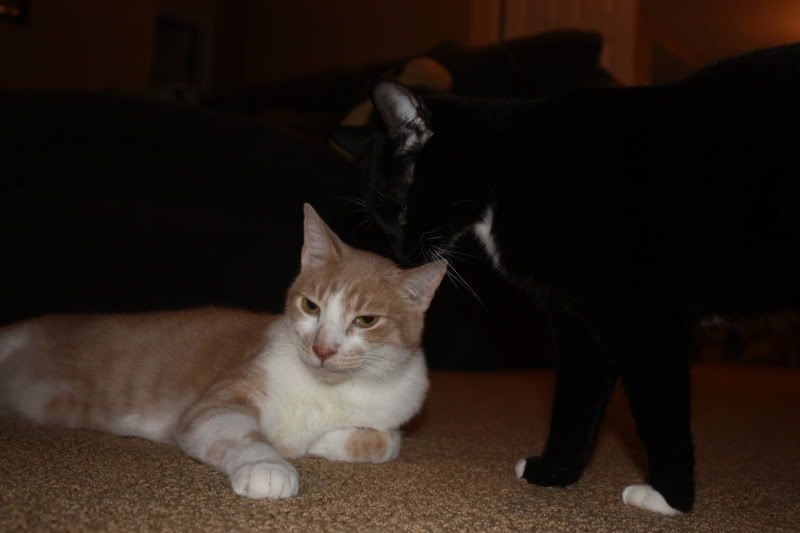 Cognac doesn't look too thrilled that Aesop swooped in to groom him. He tolerated it, though.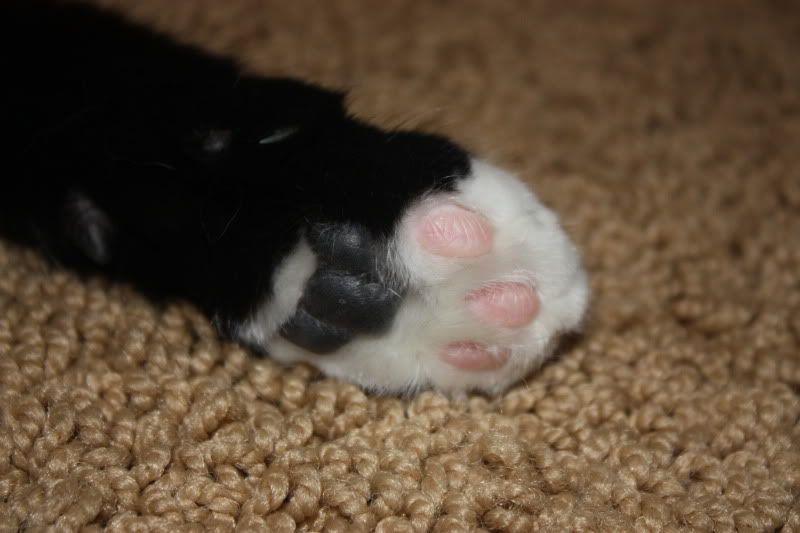 Aesop toes.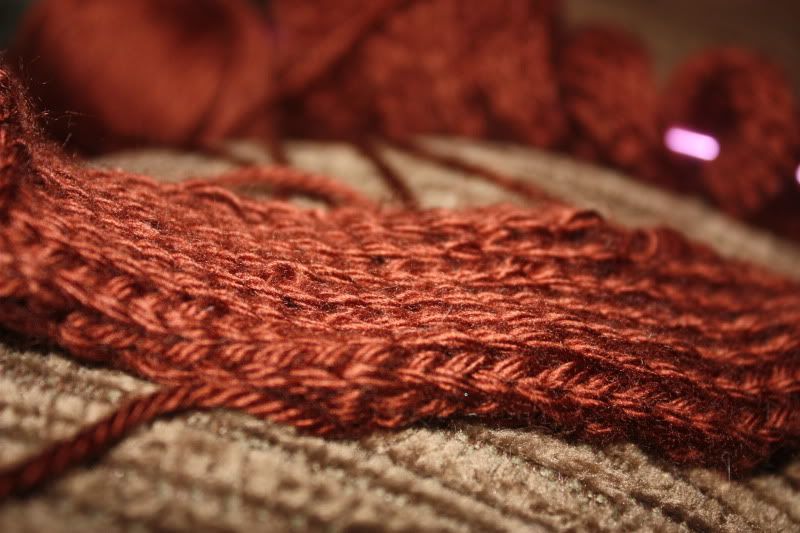 I mentioned in my previous post that I'm learning how to knit. This is my practice assignment.
As fall approaches, my flowers are wilting. Still beautiful, though.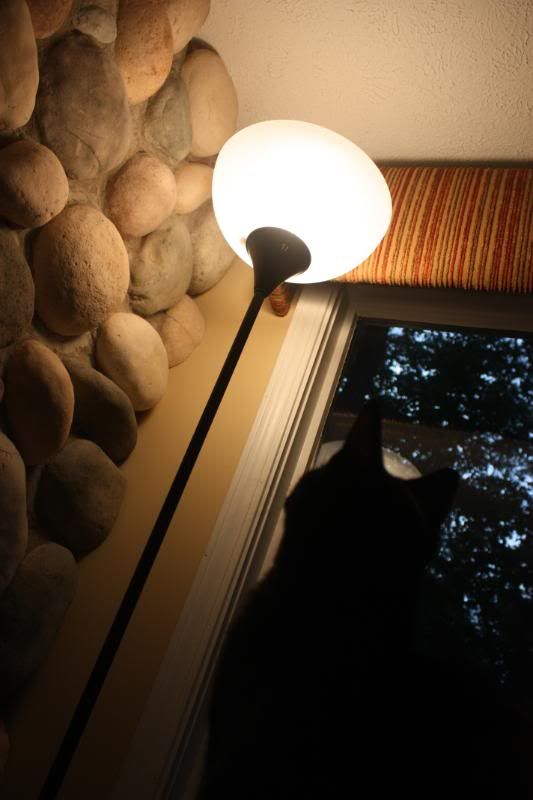 Tonight a moth got stuck in our floor lamp. Aesop was very interested.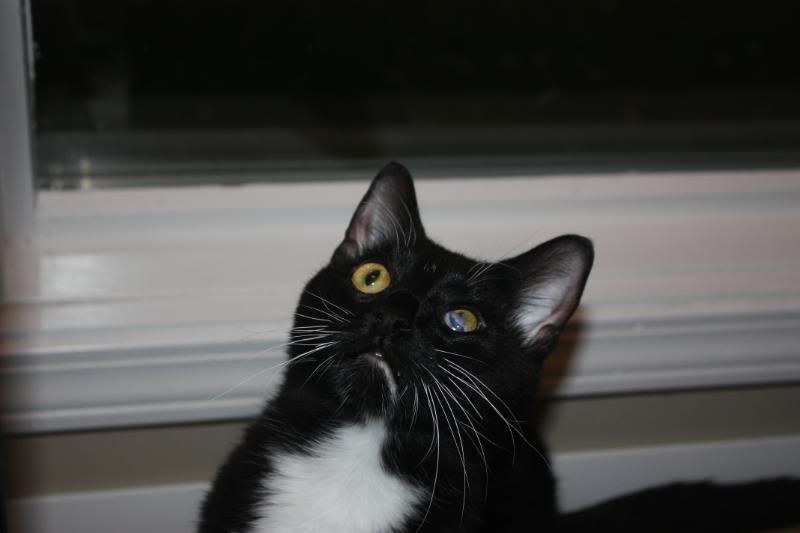 Just look at that concentration!