I woke up this morning well rested. Today, I'll be making the rest of the pinwheels and finishing up on a few things for the wedding with my maid of honor. I also have to run a few errands in Hastings.
My Dad, Robert, and Brian all have their tuxedos...
Yesterday was my last day of work. I won't be returning until July 20th. I am incredibly excited for Saturday. I am so full of glee it's incredible.
Last night I made this: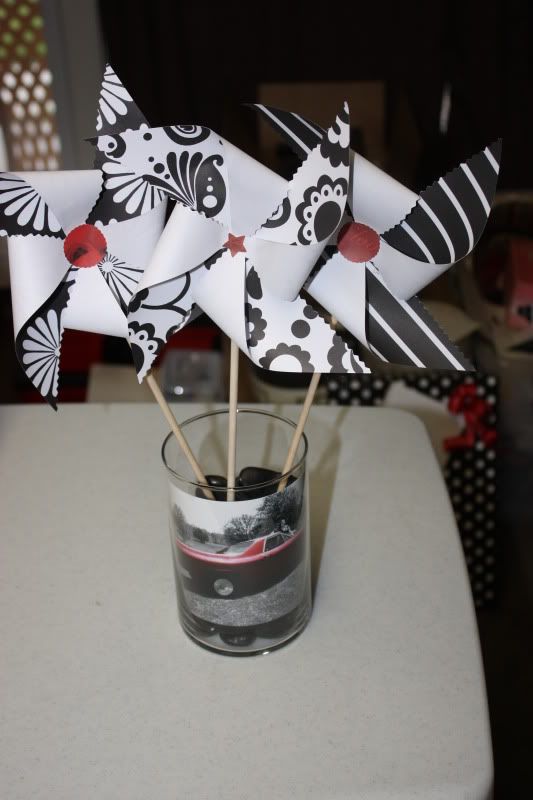 I actually made it up as I went. I used some of the centerpiece rocks, three pinwheels, an engagement picture, and an extra sand vessel that we purchased. I'm not sure where this will be at the wedding. Perhaps the cake table? Or the gift table?
This is a teaser picture of what Brian's tux looks like. He'll be wearing a white tux, red vest and tie, with a black silk handkerchief and white shoes.
Tomorrow we'll be setting up at the banquet hall. Brian's house is just full of wedding stuff... I'm kind of looking forward to seeing it go. :) Our rehearsal is at 3:00 and the dinner is at 4:00 at the County Seat in Hastings.
Two more days to go and I'll be an "old married woman."