Our countdown is about 13 days at this point...
Allllmost 12 days.
This weekend we have been busy. Robert, Brian and I have managed to make 50 more pinwheels, about 70 of the wedding programs, assemble the wedding trellis, practice decorating it, writing up the thank you cards, and finishing all but a few of the candy wedding favors. And yes, we managed a lunch with my Pa for Father's Day. (Brian's Dad is currently in Romania helping with dental work.)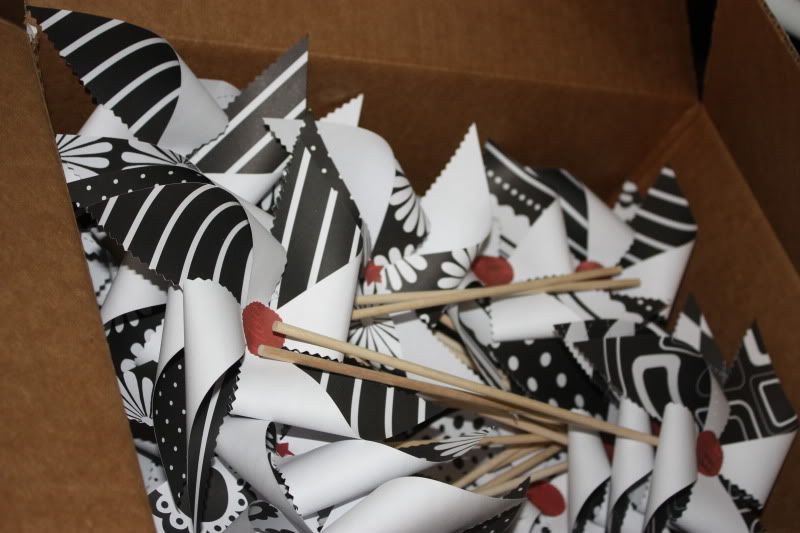 These are the pinwheels we've made this weekend.
Our candy favors...
Brian designed our programs. Isn't he great?
To close them, we have punched a star into them and tied them with ribbon.
This is the back of our program. We felt it was necessary to make a special thanks to everyone.
This is the inside of them.
My wrist is a little sore from writing all of the thank you cards...
Yes, Brian helped.
Last Saturday was our wedding shower. HPS was kind enough to let us borrow the classroom for the day... And charged us $0.
w00t!
Here are a few shots...
Mmm... Cake.
Thanks, Nicole!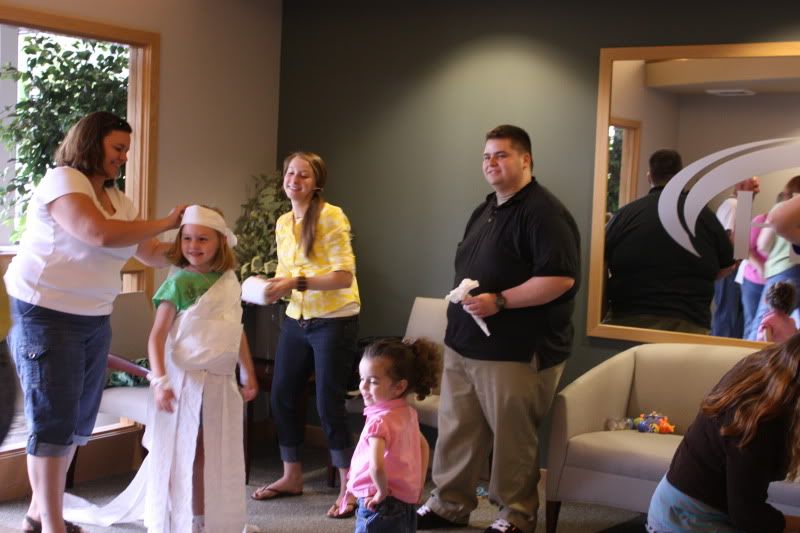 They played a game where volunteers participated in making wedding dresses out of toilet paper. My brother, Robert, even made a toilet paper bouquet!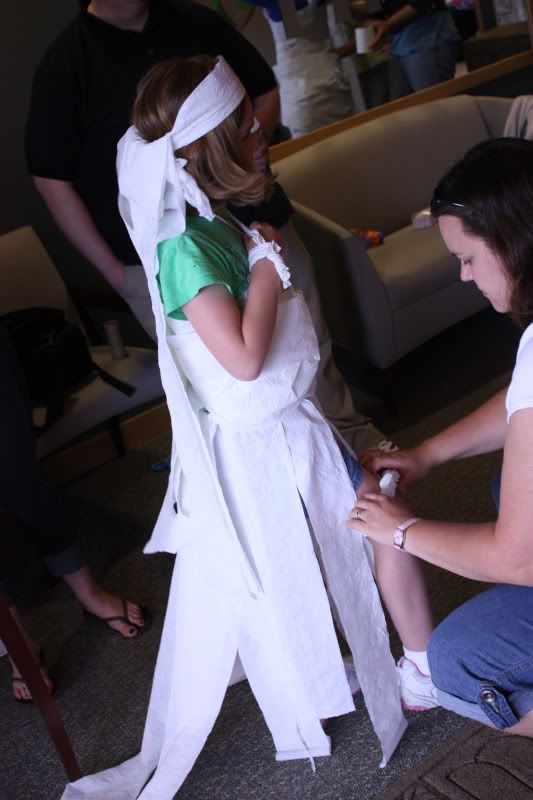 Can't forget the garter!
My cousin, Steven, was a good sport. Almost all of his Uncles whipped out their camera phones, though...
Oops!
And Brian and I... The gift in front of me was from Nicole, a bridesmaid. It was a 25th anniversary scrapbook. She's just as sure of our relationship as Brian and I are. :)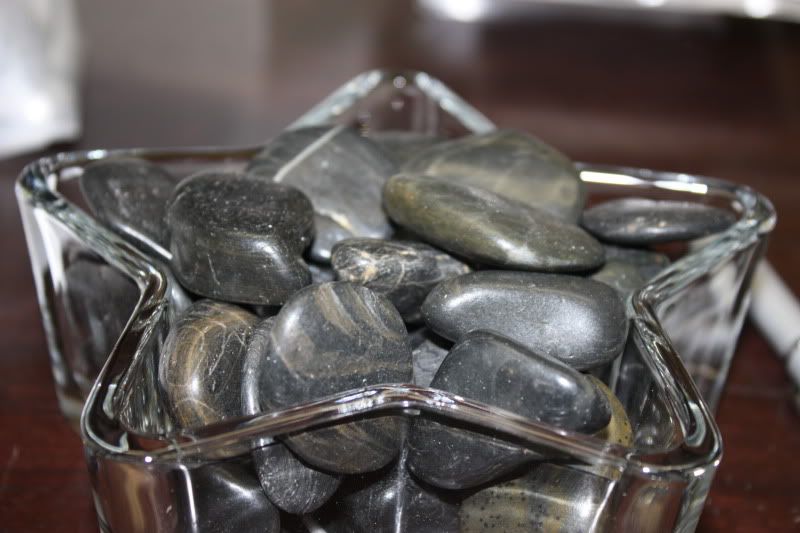 Last Sunday afternoon, we FINALLY got the rocks for the wedding centerpieces. (No, they won't be in this dish... But I'd like to incorporate these dishes in the wedding decor.) My cousin, Sara, scoured a few dollar stores in GR. And found them in a store on 52nd Street.
That Sunday we also managed to buy all of the travel sized items we'd need for the honeymoon.
Whew! It was a lot of stuff...
Coming up this Wednesday is the final payment for the banquet hall. And I'll be working on a huge shadowbox that we'll have on display at the wedding. We'll be finishing up the remaining pinwheels and programs... And honestly, that's almost it... Except for a few last minute purchases...
Our "never ending" list is somewhat winding down.
Oh! I almost forgot to mention, we ordered the flowers for the bouquets/boutonnieres/corsages! We pick them up July 3rd!