Well, Saturday Brian and I met with John Drake. The meeting was fantastic! John believes that Brian and I are fit for marriage.
See, Brian... No sweat. We're great together. Even John says so.
I haven't written a blog in a while. This past week has been absolutely horrendous. We went through AAA to book our Alaskan cruise... And well, I'm not going to put it lightly, AAA sucks... Big time. They overcharged a ton of money. They said we didn't specify something on our cruise info that I know for sure I did. And they told us that since we didn't take screenshots of the pages that we entered info on when we booked it that they couldn't verify that what we were telling them was true.
I was so mad that I wanted to swear.
So, Brian and I had to pay the amount that they overcharged us again. Seriously, if you're going on a cruise, go with a cruise line directly. Or don't go through AAA. They will take your money. And that really bothers me. It bothers me that they are scamming people and they're okay with. Are they truly happy?
Ok, enough of my griping. We saw
"Land of the Lost"
this past weekend. It was hilarious. And I'd definitely watch it again.
Brian and I have finally made an actual pinwheel!
(Well, actually 80 of them so far.)
I finally decided on a way that I wanted to go about making them.
Which explains the title of this blog. (hot glue gun...)
Here are a few of my favorites...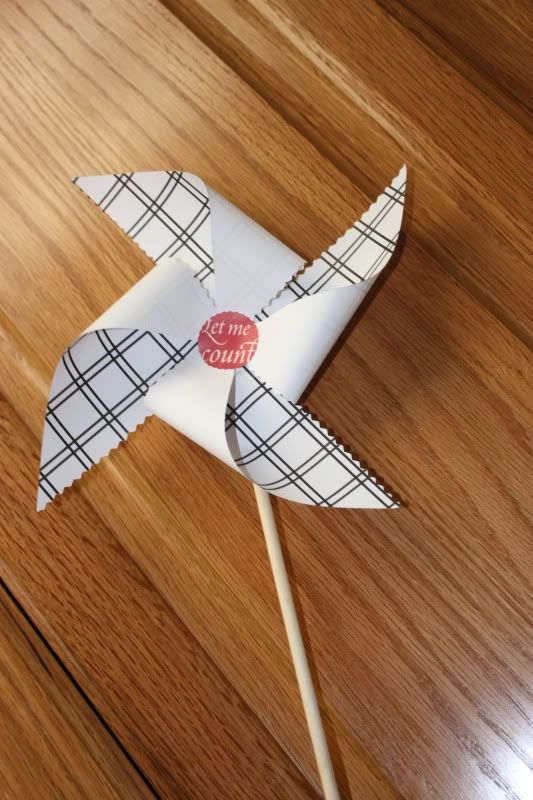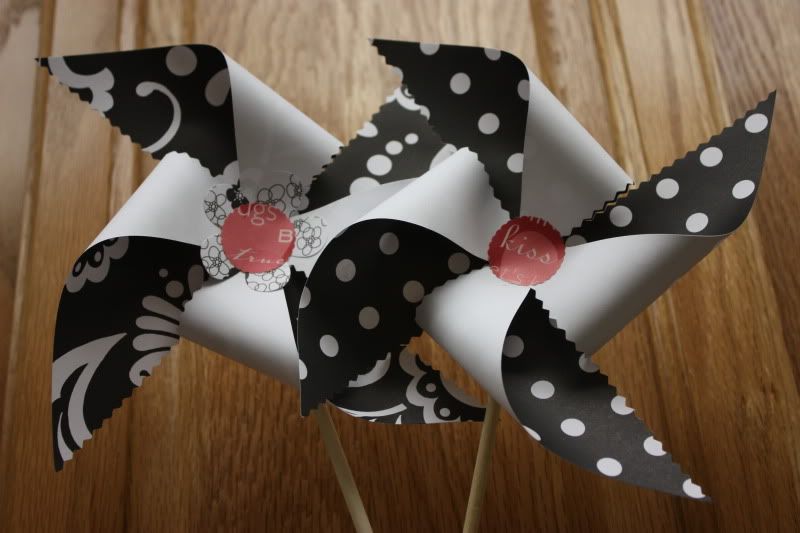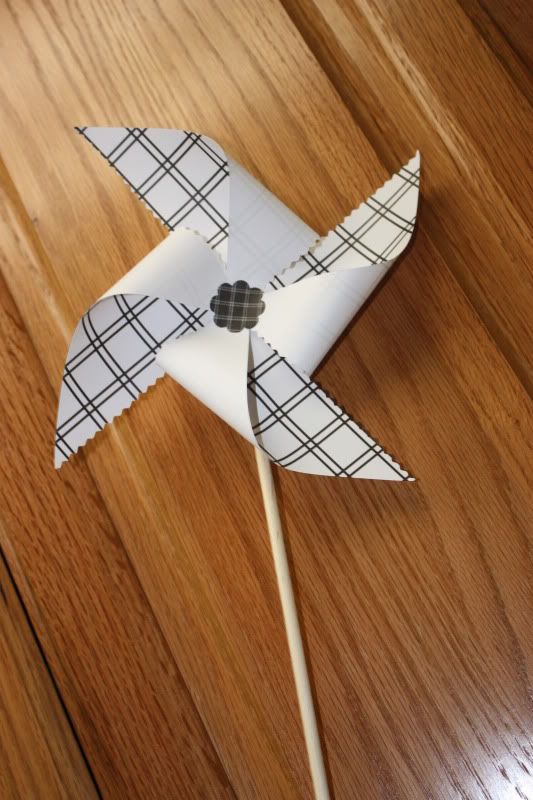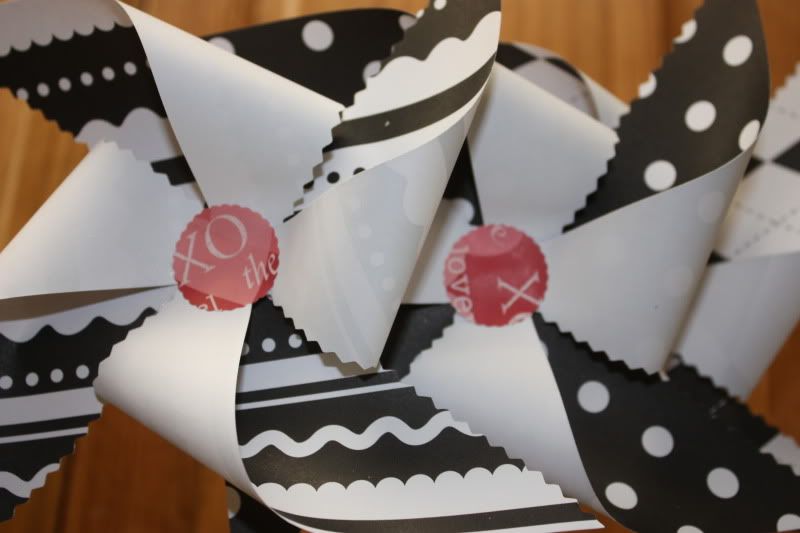 They were actually quite simple to make. And Brian and I literally spent weeks discussing on how we would attempt making one... Would we make it so it spun? We decided in the long run that since they were a decoration they didn't necessarily need to spin on their sticks.
Hopefully the little kids at the wedding won't destroy several while attempting to spin them...
We measured them out, cut them, and then in the center we cut two slits. We inserted the sticks and then glued them together that way; fastening them to the stick...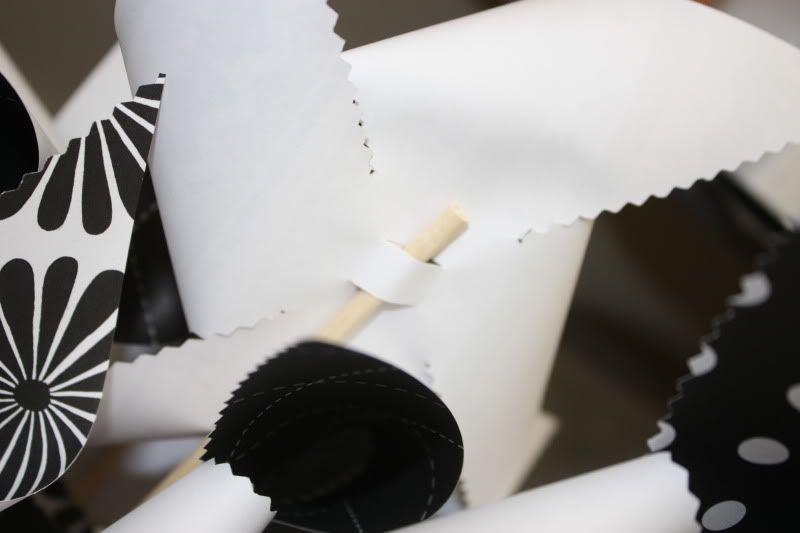 So now Brian's house is overrun with pinwheels. And we have about 50 more to go...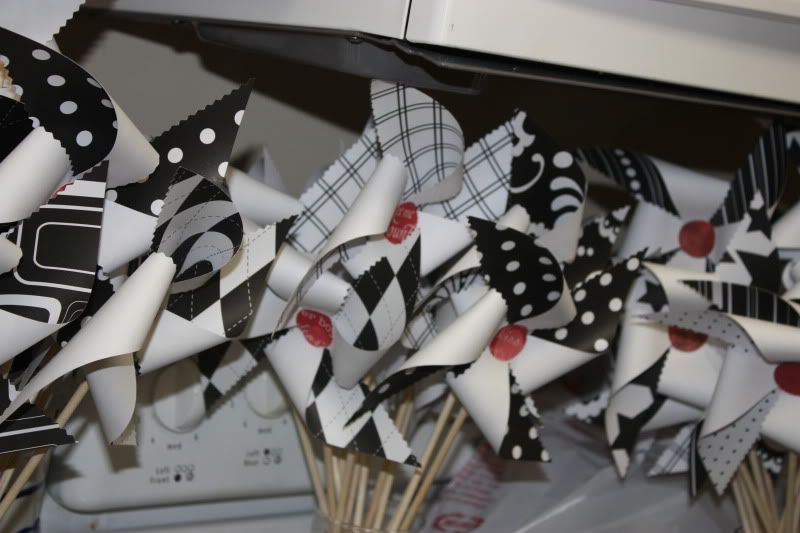 Okay, enough of me ogling over the pinwheels...
One of my friends from High School gave me a ring bearer pillow.
Thanks, Jenny.
I could not justify paying $20+ on a piece of material and cotton batting. Luckily she had gotten the pillow from her sister. And she isn't having a ring bearer. So, she didn't really have a need for it...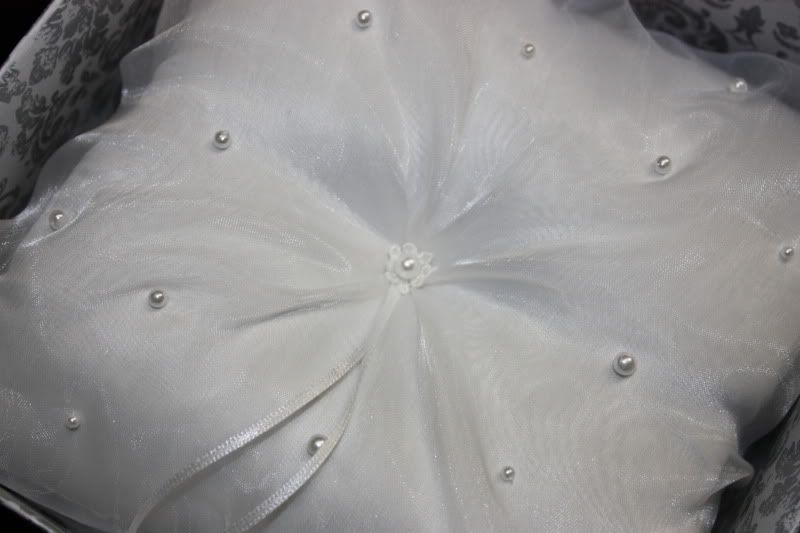 Our floating candles for the centerpieces are adorable!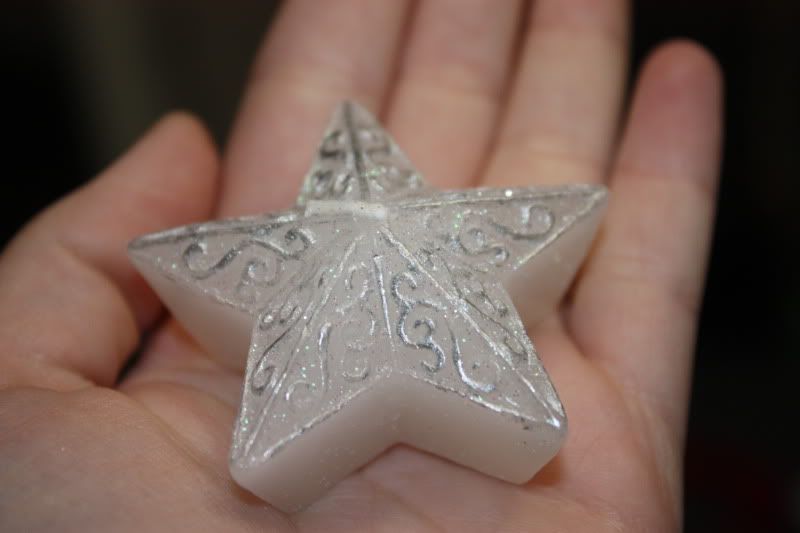 And we got these because I'm paranoid that someone will break a glass at the reception...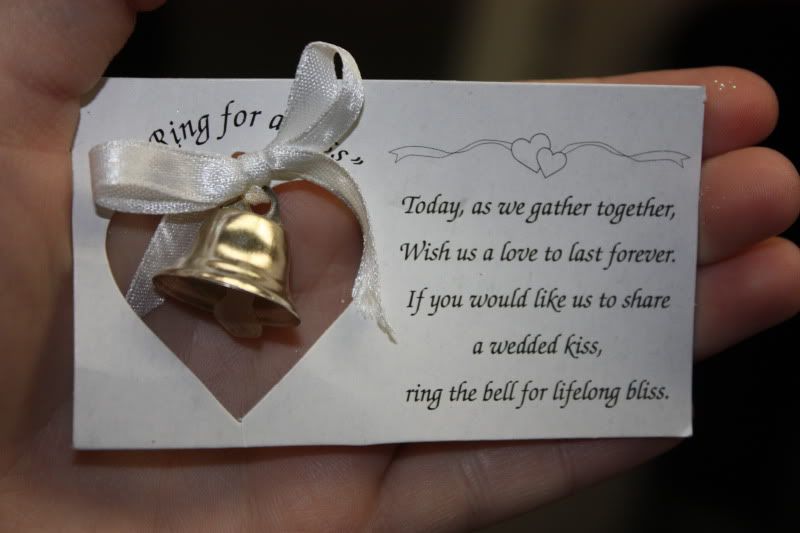 And since I just realized that I didn't take any pictures of my wedding shoes...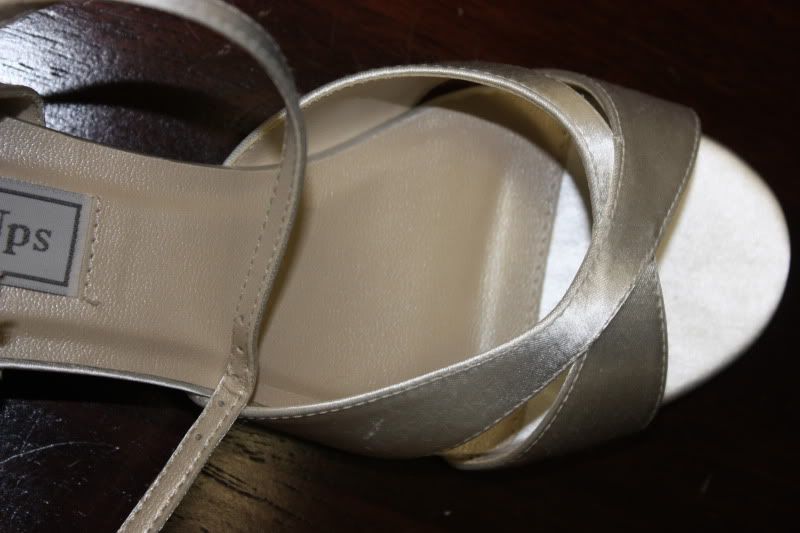 I am DONE.
'Night!