Friday night we had dinner with Brian's family to celebrate Colleen's birthday. We dined at the County Seat in Hastings.
Happy Birthday, again!
Saturday we decided to have the yard sale again because this weekend would be perfect for it. Mom, Robert, Brian, Sara, Natilee, & myself hung around and worked the sale. Brian got a call that he had to go to his parents house in Battle Creek because they had left for a few days. They had forgotten to lock the door. So Robert and Brian left us and headed to Battle Creek shortly after that call. Sara, Mom, and I actually wished they wouldn't have gone. Mainly because we had a group of about eight or nine Mexican people show up. They were being loud and trying to distract Sara and I. They kept trying to pay with hundreds and fifties from their huge wad of cash. Even though we could visibly see they had ones and fives. Their little grifter plan didn't work though and they ended up paying us with a smaller bill instead.
Apart from that, the sale went really well. We made about $70 and Sara racked up about $40. Awesome, huh? Way better than the last sale when were rained on and everything.
Also, yesterday, the wedding pictures arrived in the mail...
Here are some: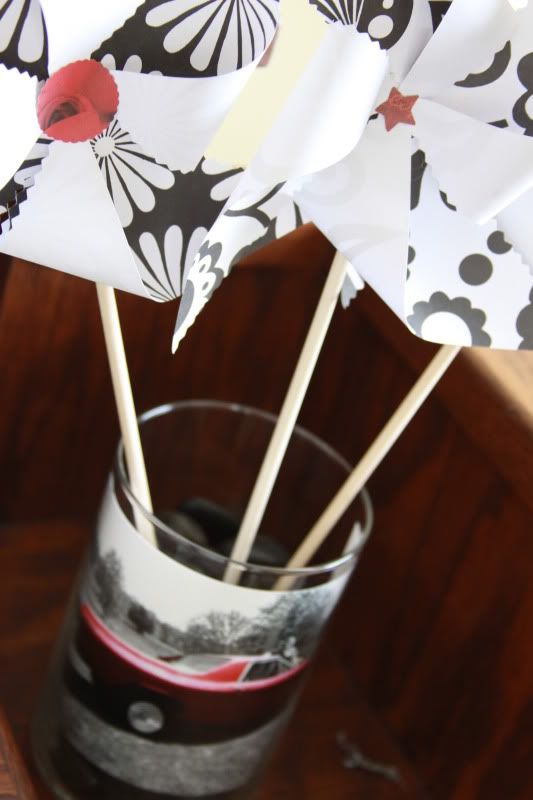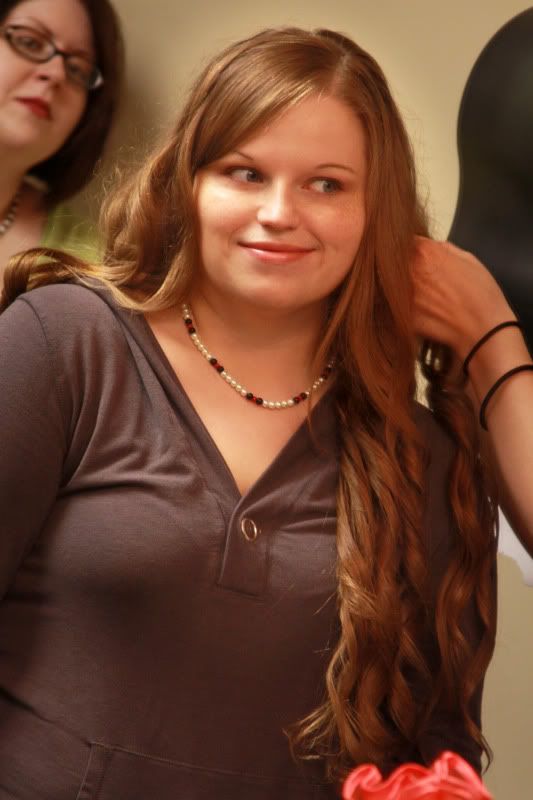 Getting ready in the bathroom.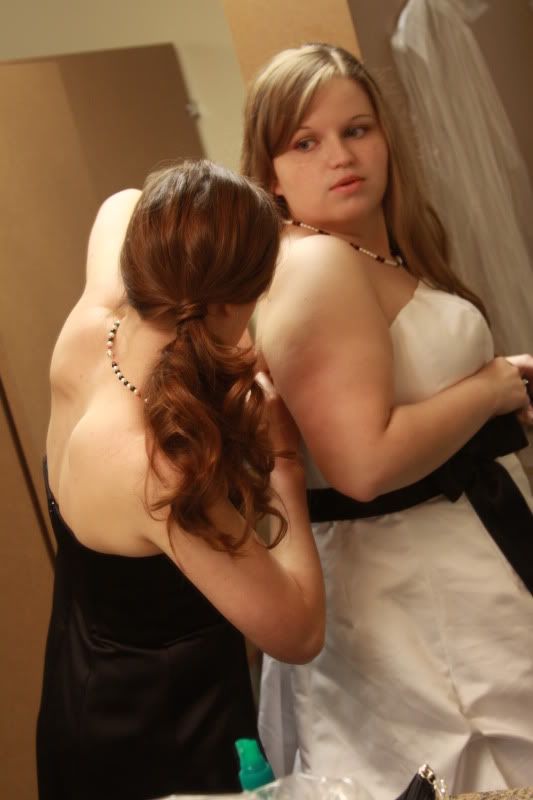 Nicole helping me get the dress zipped.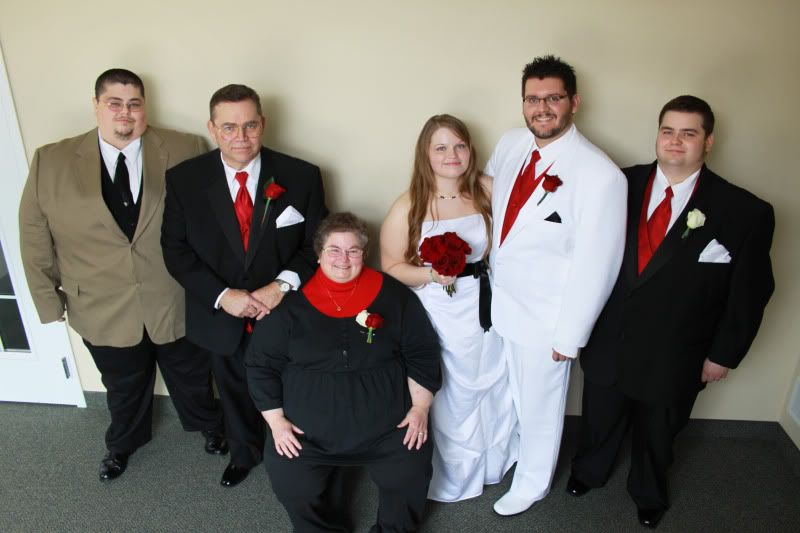 My Family.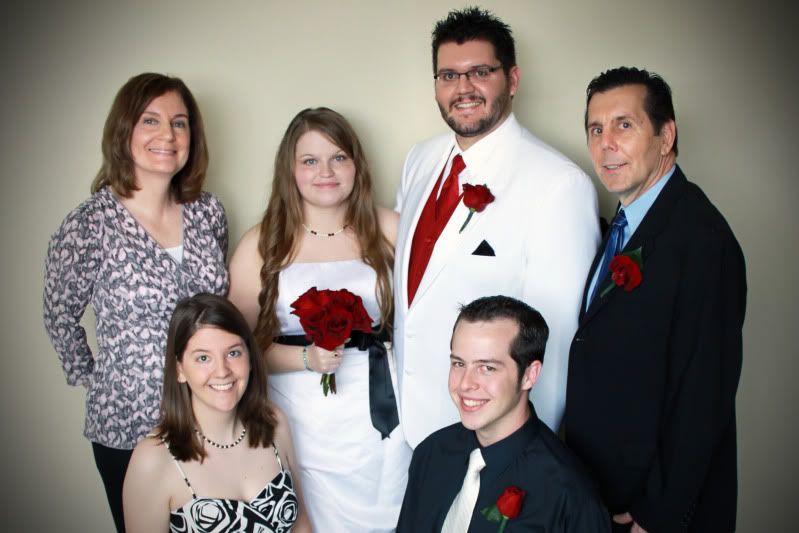 My second family. :)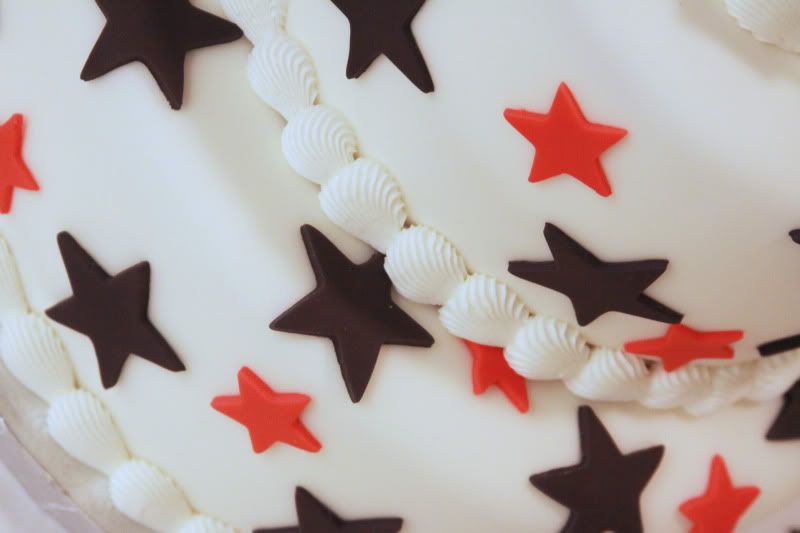 A close up of the cake.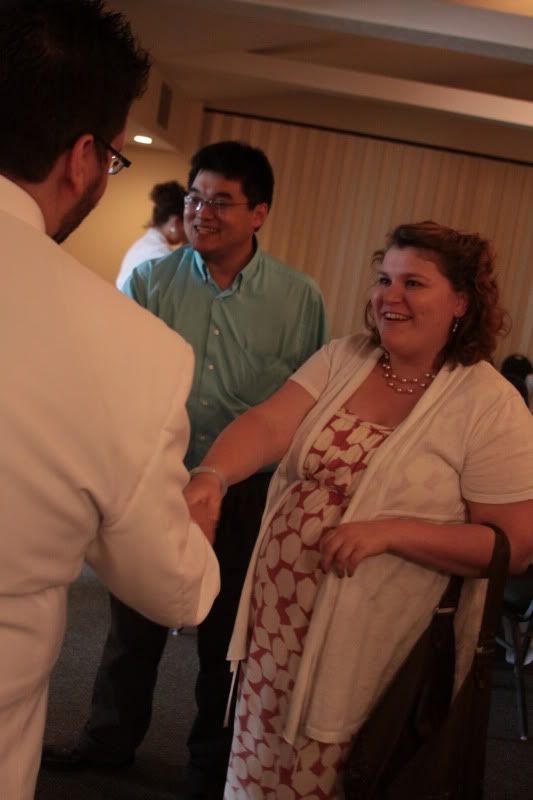 Brian meeting my friend, Lindy, and her husband, Darren, for the first time.
Dancing with my Dad.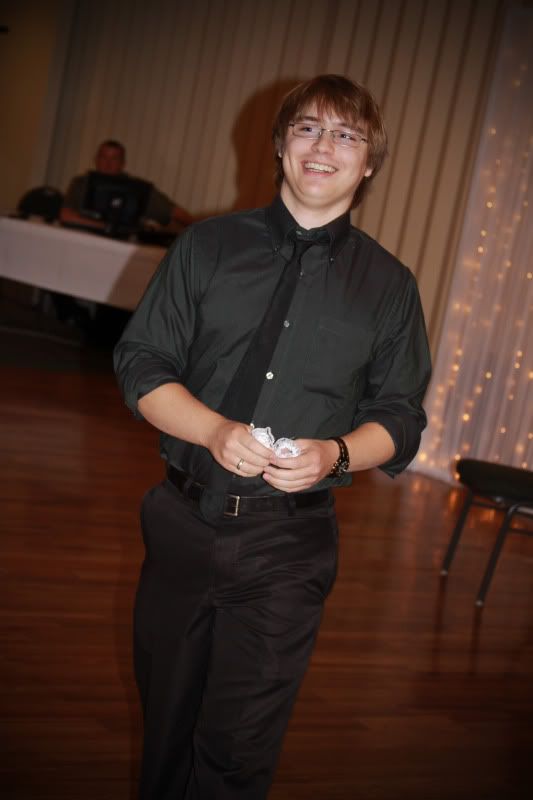 Jon caught the garter! Woot!
Makes me smile. :)