It's been a long
looooooooong
time since I've posted a blog. Brian and I have been so busy with everything.
On labor day we went to Grand Rapids and ordered new furniture. It's a custom sectional (with a recliner!) so it will take 4-6 weeks to receive. Brian and I have been so terribly antsy for it to come in. We currently have one couch. It's an old couch that Brian got for $60. It's not that I hate the couch, it's just not what we both want. We'll be re-arranging the whole house in a few weeks so that we'll be able to get the sectional to fit properly. We'll be hanging onto the old couch for additional seating.
Also on labor day we went to the John Ball Zoo...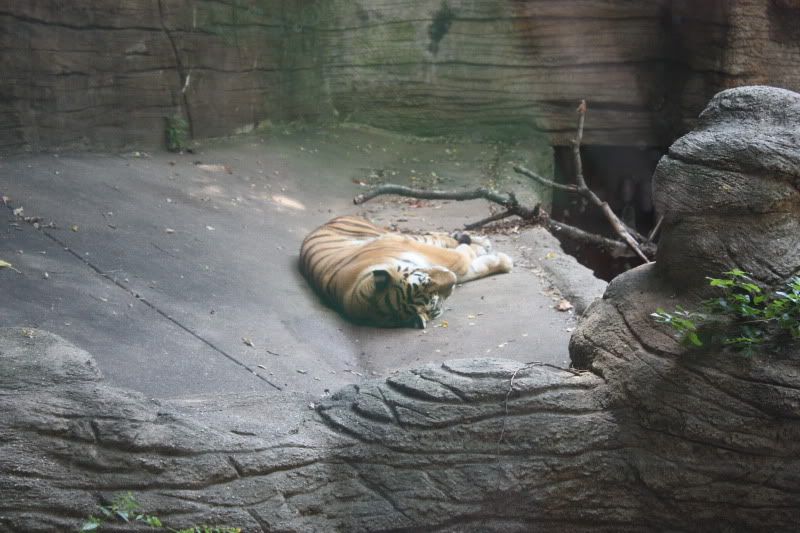 The zoo seemed kind of sad in some parts... This tiger never really got up. Just kind of stayed there.
These guys were adorable, though.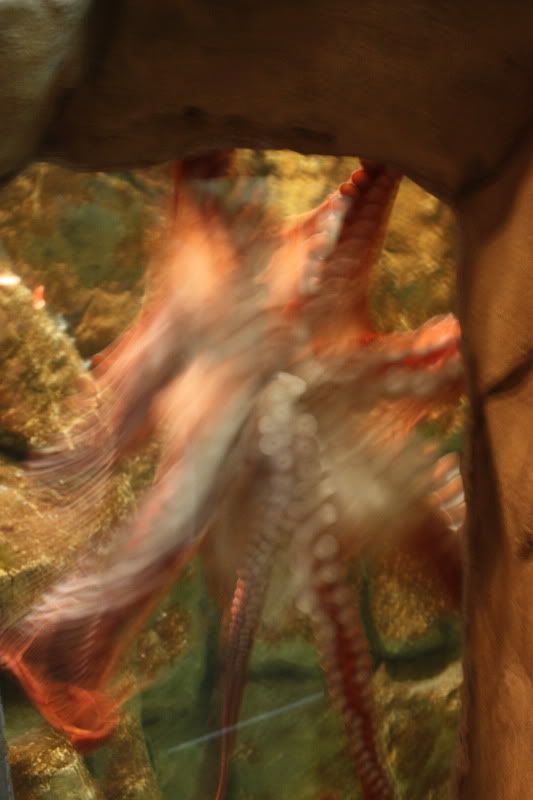 Brian took this... Every time I got near this guy, there were several kids in the way... So, of course the moment I go to the bathroom Brian gets this awesome shot...
My boys. :)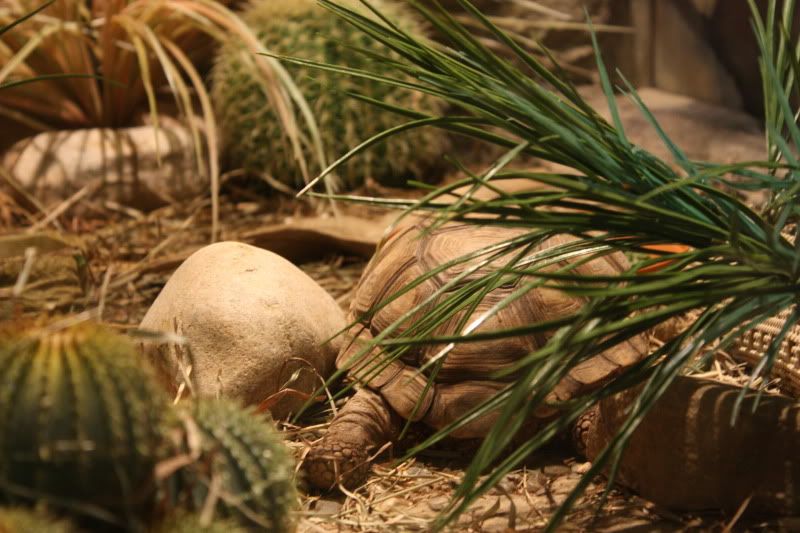 Tortoise 'tocks. :)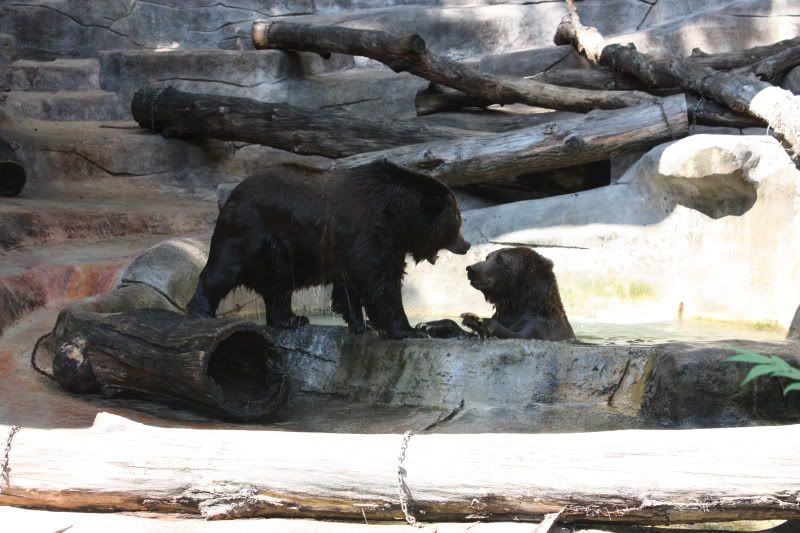 The bears were our favorite... They wrestled each other...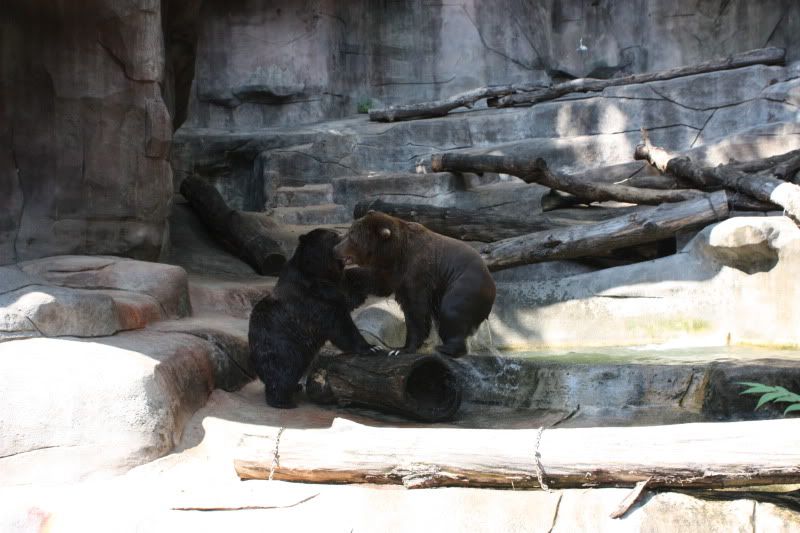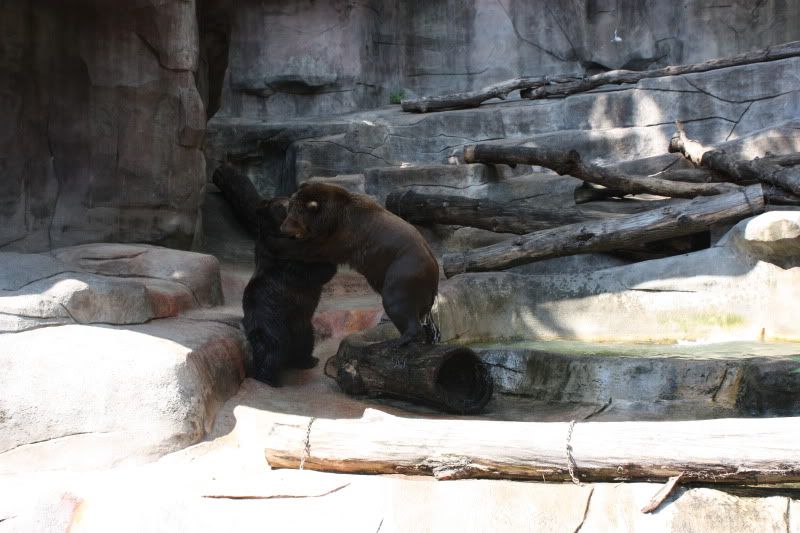 In other news, Thursday I got a call from my brother, Jason. A mother cat decided to have a late litter of kittens. Brian and I will be keeping the one kitten that is blind in one eye. We're currently trying to give a home to one...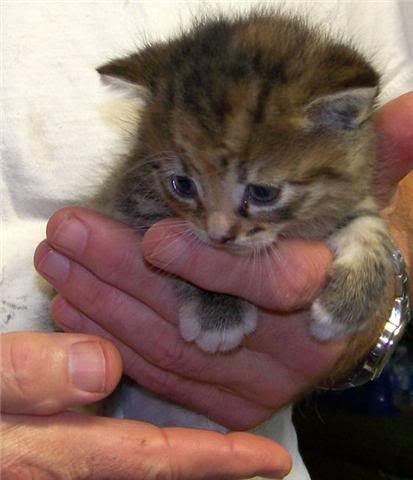 She's about 4 weeks old. Currently being bottle fed.
This is the kitten we'll be taking...