Last Night on Earth is a song that I'm absolutely in love with right now...
This week has been a busy one. My co-worker in my department had two back surgeries this week to fix scoliosis. She will be out for three months or more.
sigh.
I wish her a speedy recovery. So, while she's out, I'm currently trying to do BOTH jobs in the time it normally takes me to do my job. My boss hired part time work to come in and help me out. Her name is Christine and she is absolutely awesome. She's only in the office 4 hours a day, but I'm still feeling the crunch of these two jobs. Pray for me that I'll be able to complete all of my work tasks, my new work tasks, training the new girl, AND plan a wedding...
Oh yeah... Wedding talk...
This Tuesday my maid of honor, Sara, came over and did a trial run of my hair. She'll be doing my hair for the wedding.
C'mon, $50 for a "wedding" updo?" I swear, they'll tack on $20 because it has to do with a wedding...
Which it turned out beautifully...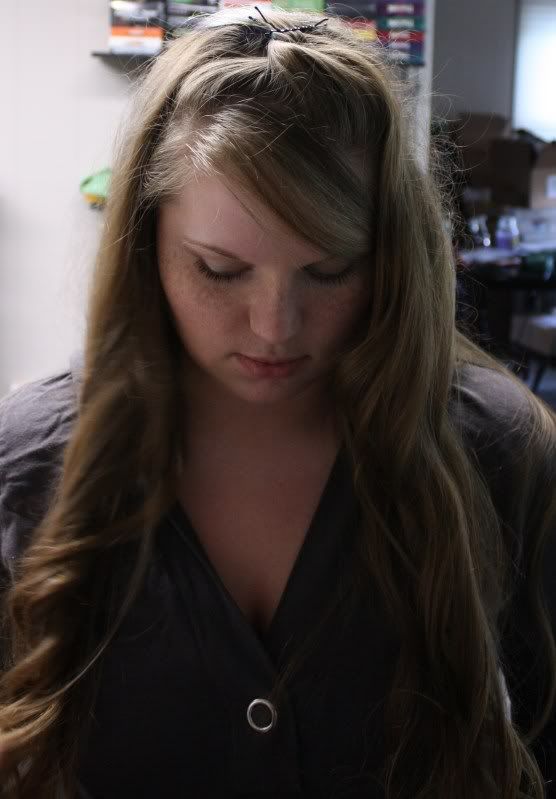 This is the front view. It'll look much better on wedding day. Sara didn't use any product on it to hold anything in place better...
My, look at all of those freckles...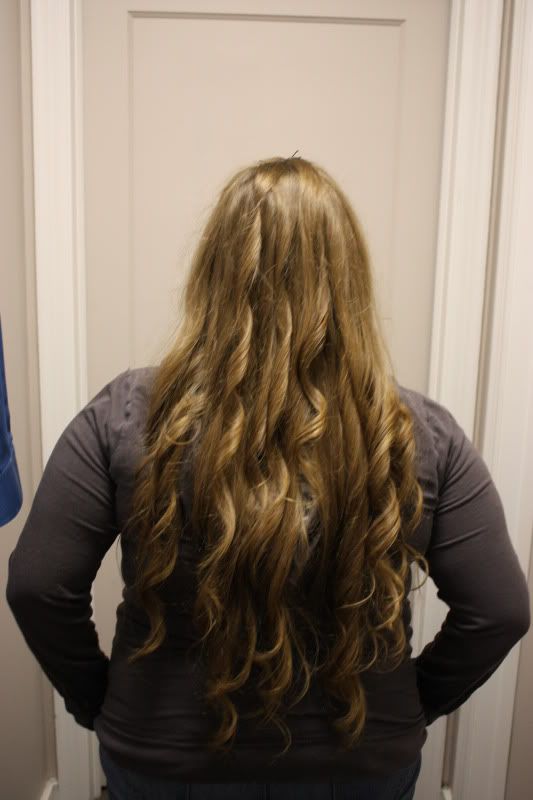 And this is what the back looked like.
And earlier this morning, my cousin, Scott, brought in two dozen roses for me. (I'll be making a couple practice bouquets.) His wife picked them up for me on Thursday since she was in the area.
Thanks, Addie!
And since HPS was generous today, they let us leave at 2:30 p.m. to get an early start to the holiday weekend. So, I got to Brian's house and started taking pictures of these beautiful flowers...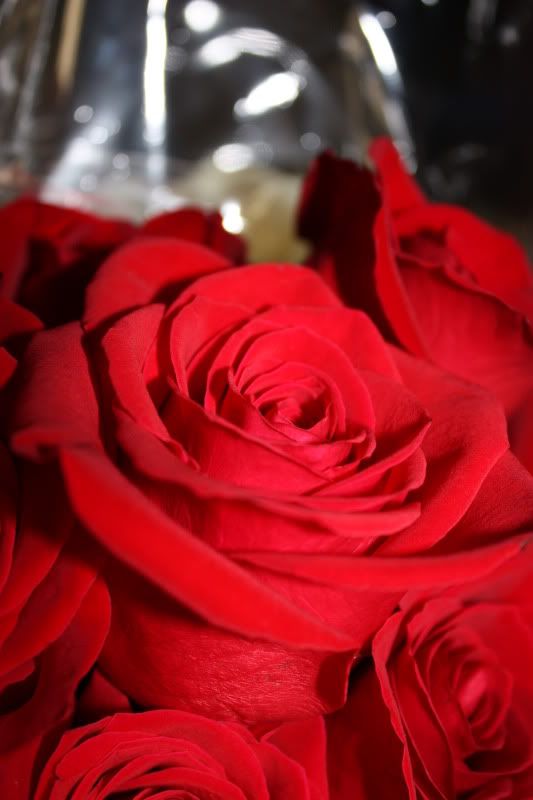 Red roses...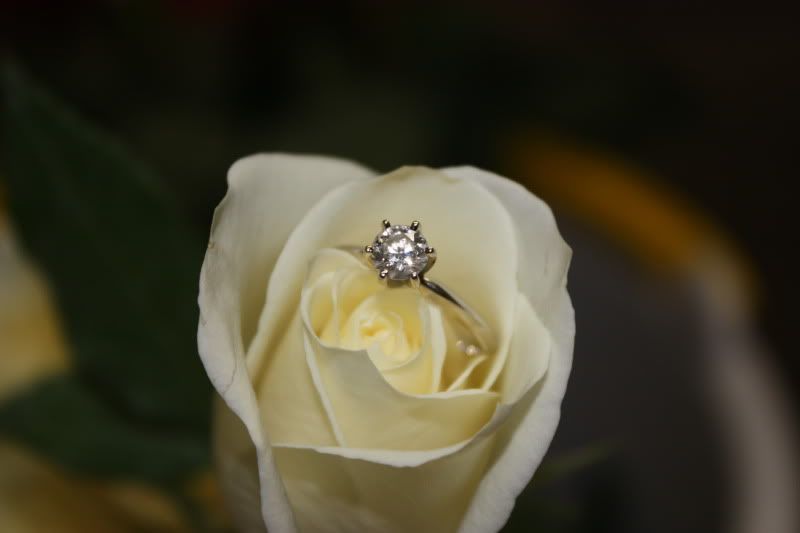 And white roses...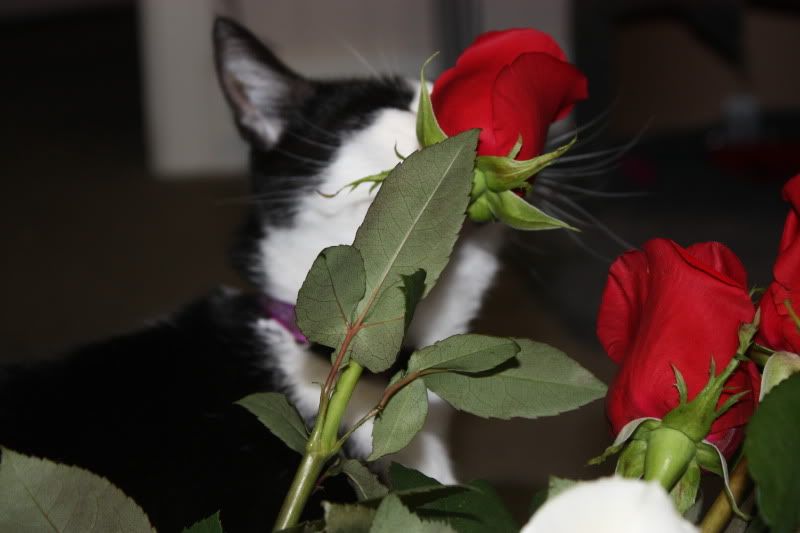 Georgia was pretty interested in them...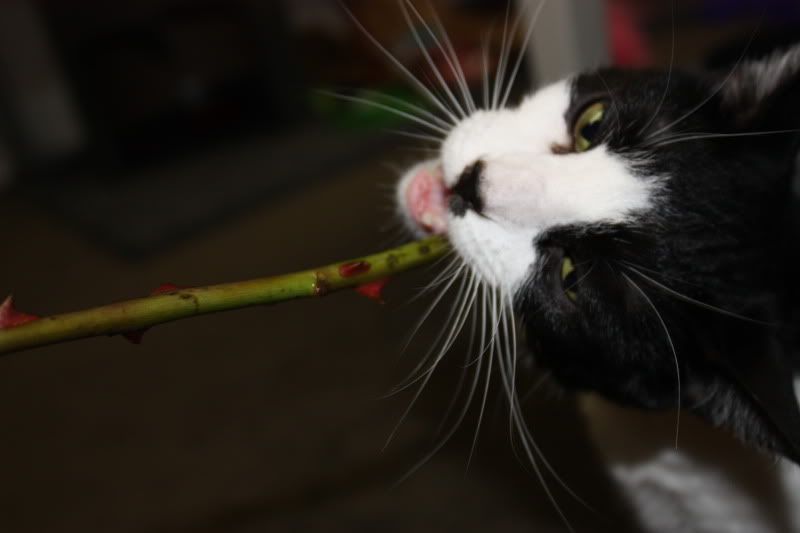 ... A little too interested...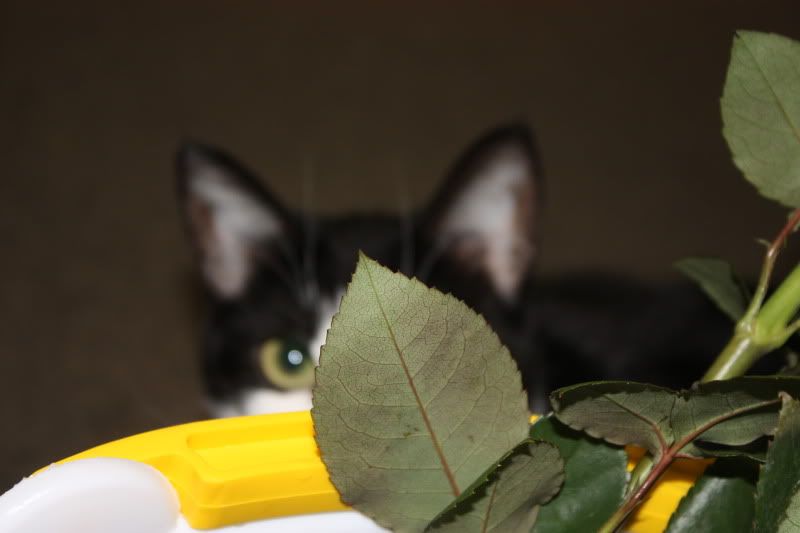 She started to creep me out a little bit...
Ok... Just a couple more pictures and then I'll get back to blogging...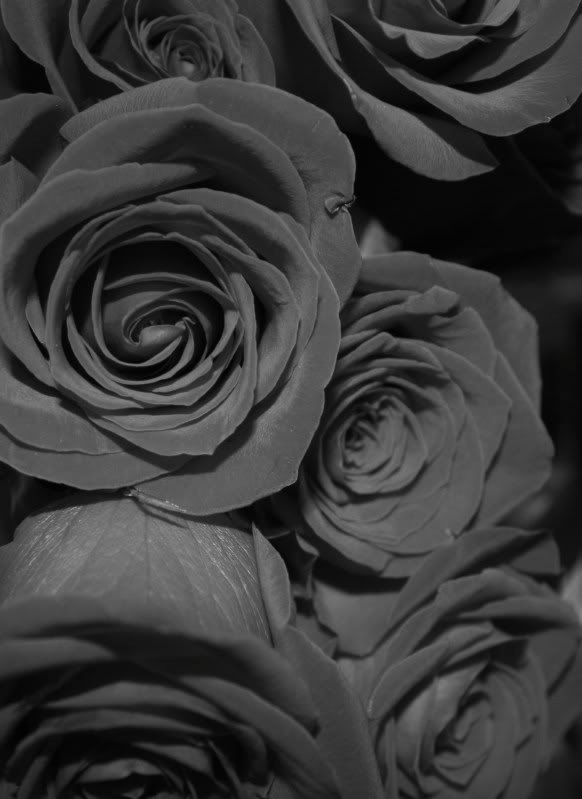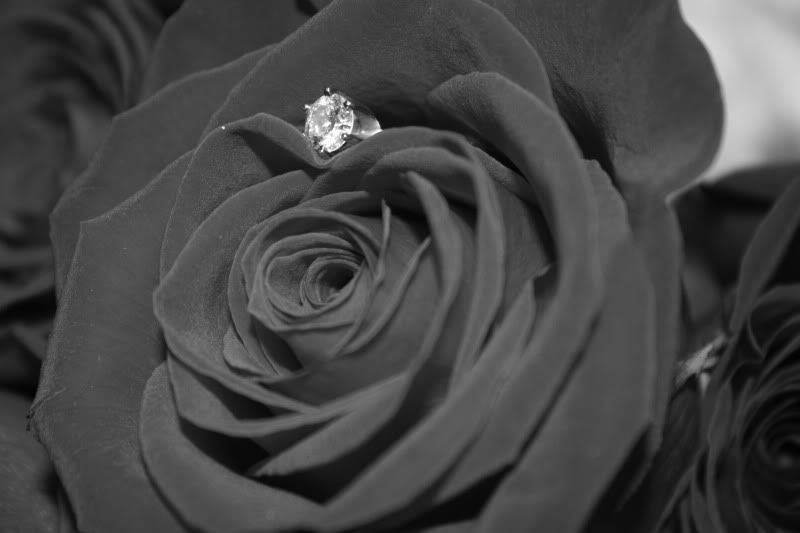 So, coming up...
Tonight:
Brian and I meet with the DJ for the wedding to go over songs for the wedding.
Saturday:
I have a hair appointment! I'll be getting the "spa" treatment, whatever that means. But I'll also be getting about a half inch trim.
YAY!
Then my Mom and I will be at Brian's house... She'll be helping me with practice bouquets... (2 cats at Brian's house are better with flowers than the 10 at my house...) And my cousin Sara will be coming to Brian's house and we'll be helping her do some photo editing... Then her and I will be making a trip to "The Wall"
Walmart...
to print them off for her.
Sunday:
Church in the morning... And then we're going to be in GR most of the day. We'll be making some stops around there; Stopping at Rachel's apartment to feed her adorable cat, Clover, while Rachel camps out this weekend. Then we'll be at Michael's to get more beads so that I can finish the bridesmaids necklaces... And then we'll also be at Burlington Coat Factory. People have been telling me to check there to look for a flower girl dress.
Monday:
I believe Brian and I will be in GR to go to this free Sam's Club day thingy...
And lastly, May 13th would have been my Grandma Hayes' 93rd birthday. She passed away almost three years ago
July 1, 2006
at the age of 90.