Well, Auggie
(Festival)
has been home for a little over a week now. Maggie went in for her vaccinations on Saturday. Since I noticed that one of Auggie's sutures was still in his eye, we had him tag along. Our vet thinks his incision looks really good. He advised us to rub a little bit of vitamin E oil on it. And when Charlie and Henry go in for their neuterings next month to have Auggie tag along and he'll remove the suture. He wanted it to be in there for a while longer.
Anyway... Here are some pictures of the awesome little guy: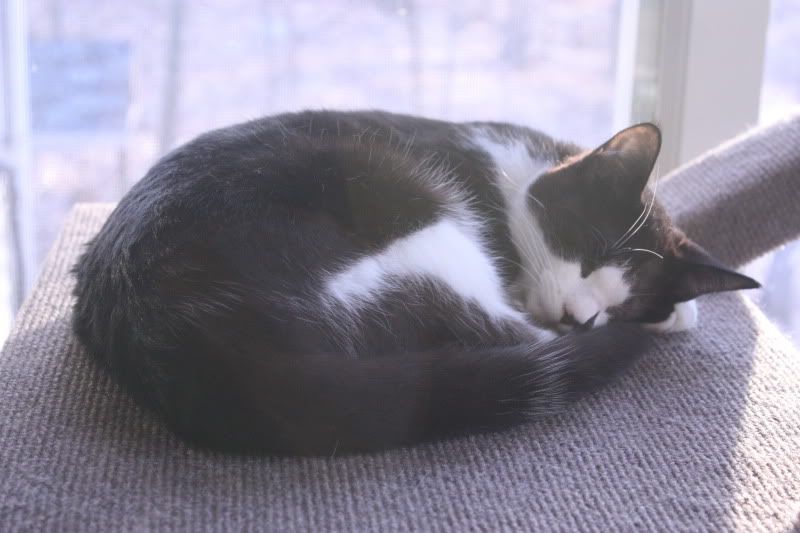 Sleeping on the cat tower. :)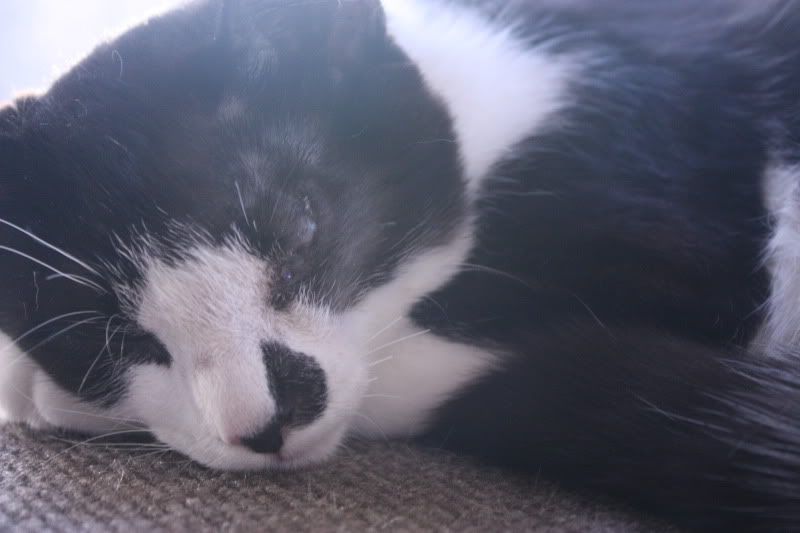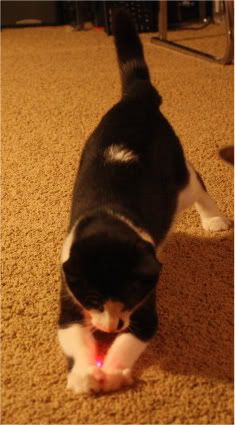 Action shot!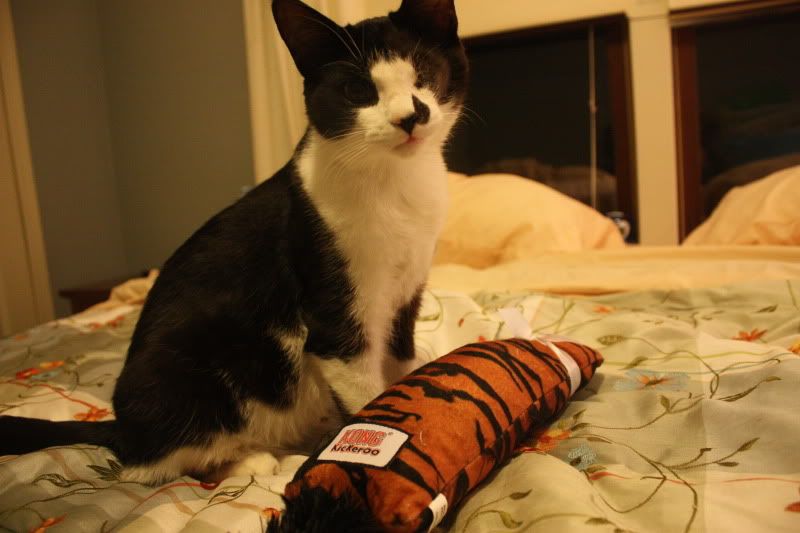 Many thanks to Grandma and Grandpa McKinley for the new toys!
And here's a picture of Maggie because she's so pretty.